Politics
2023-May-31  14:01
Lawyer Complains About Sweden's Treatment of Imprisoned Iranian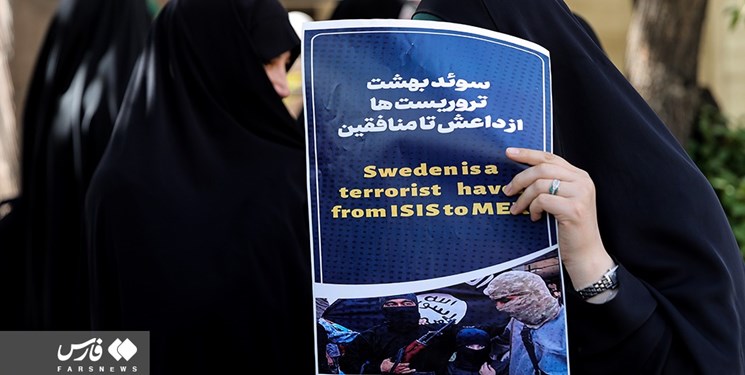 TEHRAN (FNA)- A lawyer of Hamid Nouri, an Iranian citizen jailed in Sweden on baseless allegations, slammed Stockholm for violating rights of his 62-year-old client, and further said that the European country's court is entirely inept to stage a trial for a foreign-based event.
Nouri's lawyer, Thomas Bodstrom, said in an interviwe that the Swedish court entirely lacks competence to hear a case that has nothing to do with the European country.
"This is a very strange case," Bodstrom told Press TV, emphasizing, "I cannot understand why we should have a trial in Sweden about what had happened in another country 35 years ago for a person who is not a Swedish person." 
He further pointed out that some of the witnesses introduced against the defendant have had conflict of interests in the case, underlining that Nouri should be acquitted despite the purported evidence propped up against him.
The Nouri's attorney also blasted the Swedish judiciary for brutally holding his client in solitary confinement for over 40 months and not allowing him to have regular family visits in violation of its own laws, underscoring that his client is entitled by law to have in-person visitations.
"What I am most upset about it is that he is almost isolated 24 hours a day and now he has been there for more than three and a half years. This would be his fourth summer in custody," Bodstrom said.
He then emphasized that the "worst" part is that Nouri is isolated in a seven-square-meter jail and is "treated very badly".
Nouri has now spent more than three-and-half-years in solitary confinement which is a "record" in Sweden, he added.
Bodstrom additionally noted that Nouri had also been denied valuable documents essential for his defense due to what the court claims to be "erased by mistake".
He stated that Nouri's lawyers have on many occasions complained about the way he is being treated in jail "but nothing happened".
Lawyer: Iranian Citizen's Solitary Confinement in Swedish Prison 'World Record'https://t.co/tErSS8jP5U pic.twitter.com/MIko2o1SuN

— Fars News Agency (@EnglishFars) May 20, 2023
Nouri was detained upon arrival at Stockholm Airport in November 2019. He has been put in solitary confinement since his arrest. The charges against Nouri stem from allegations leveled against him by members of the Mojahedin-e-Khalq (MKO) terror group. The former official has vehemently rejected the allegations.
In July 2022, the former judiciary employee was sentenced to life imprisonment by a court in Sweden. Iran has dismissed the Swedish court's sentence as illegal and called for Nouri's release.
Tehran has strongly condemned the Swedish court ruling for the life imprisonment of Nouri, saying the court is basically unqualified to address the case.
The court statement is fundamentally "rejected, distorted and unacceptable", Kana'ani stated, adding that "the court lacks legal legitimacy to deal with the case".
The spokesperson noted that "Iran holds Sweden accountable for the damages caused to bilateral relations between the two countries by this statement and ruling".
He argued that instead of responding to the Iranian public opinion about allowing free activity of a terrorist group, the Swedish judicial system is supporting and promoting terrorism in practice.
Kana'ani regretted that Sweden has put its judicial system at the service of the criminal goals of the MKO terrorist group.