Rail Services in Parts of England Grind to Halt in First of Three Train Strikes This Week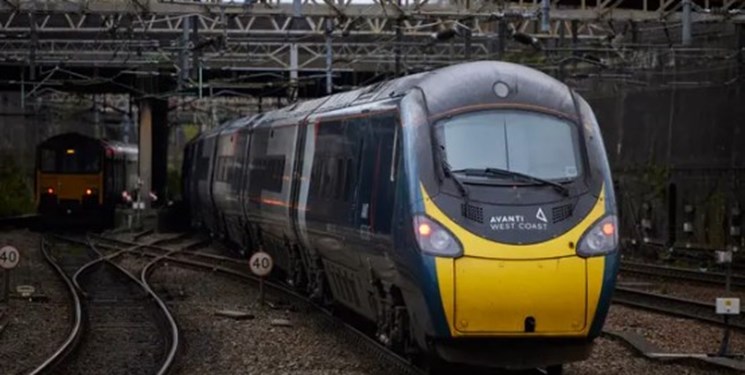 TEHRAN (FNA)- Rail services in parts of England ground to a halt with the first of three train strikes this week taking place as the long-running dispute between the unions and the government over pay, jobs and conditions continues.
A 24-hour strike by about 12,000 members of the driver's union Aslef is under way and a further day of industrial action is planned for Saturday, the day of the FA Cup final, The Guardian reported.
Rail operators have said services will be severely reduced and have urged passengers to plan their journey before travelling.
About 40% of trains will be running but there will be wide regional variations, with no services on networks including Avanti West Coast, Chiltern Railways, CrossCountry, East Midlands Railway, Great Northern, Southern, Southeastern, Thameslink and Northern.
In addition, crew and station staff who are members of RMT will take industrial action on Friday. Approximately half of normal services will run.
Mick Whelan, the general secretary of Aslef, said no negotiations aimed at resolving the bitter row were taking place, while the Department for Transport (DfT) said it had "facilitated a fair and reasonable pay offer".
Joining a picket line at Newcastle station, Whelan said, "There are no negotiations since they came out with yet another deal that contained all our 'red lines'. If you spend months in a room, tell people things aren't acceptable to you, then they produce a deal that contains those things then they are setting the deal up to fail."
"That is a deliberate act on behalf of both the government and the people that we're dealing with. They do not apparently want a resolution," Whelan added.
He added, "They seem to want (a) thousands of percent productivity (increase) for a 20% pay cut."
The strikes come after Aslef and RMT rejected a pay offer from the Rail Delivery Group (RDG), which represents rail operators. Both unions have said the government is preventing the train companies from making an acceptable offer, which ministers deny.
UKHospitality has said the upcoming industrial action will cost the industry £132mln in sales.
Whelan said there was "no waning in enthusiasm" from train drivers to continue taking industrial action.
He added, "We are determined to get a resolution and remain in this for the long haul. It is time for the government to step back from interference which is preventing a deal – drivers, in line with other workers, deserve a pay rise after four years without one and inflation running over the last 12 months north of 10%."
The RDG said it expected that services would be severely reduced, with variations across the network and no services at all in some areas.
It said fans wanting to travel from Manchester to London for the FA Cup final between Manchester City and Manchester United should not do so on Saturday, the day of the match.
A RDG spokesperson said, "The upcoming rail strikes called by the Aslef and RMT leadership will not only affect our passengers' daily commute, but will also impact those travelling to and from the FA Cup final and other events across the country, causing disappointment and frustration for tens of thousands of people.
"It will also inconvenience families who have been looking forward and have planned their half-term holidays. It will also further burden our people who have already lost thousands of pounds at a time of financial strain," the spokesperson said, adding, "We understand the impact of these strikes on individuals and businesses alike, and we can only apologise for this unnecessary and damaging disruption."
A Department for Transport spokesperson said, "Not content with impacting the hundreds of thousands of people who have looked forward to these events all year round, unions are also targeting their own members' pockets by forcing them to miss out on pay every time they strike."
"The government has facilitated a fair and reasonable pay offer, now union leaders must do the right thing and put this to their members," the spokesperson added.