Economy
2023-June-2  18:20
Official Announces Russia's $2.7bln Investment in Iran's Energy Sector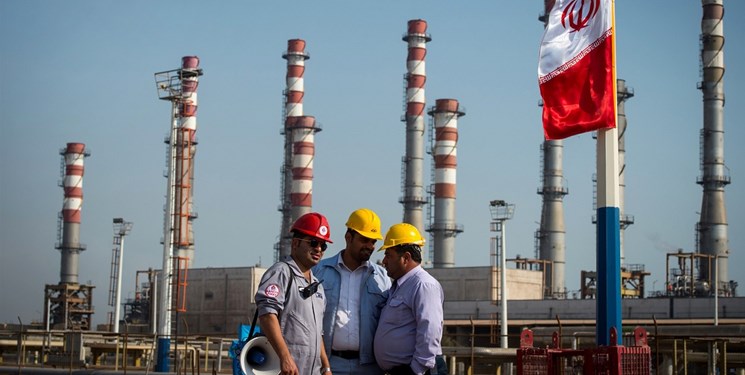 TEHRAN (FNA)- Head of Iran-Russia Joint Chamber of Commerce Hadi Tizhoush Taban said that Moscow has invested $2.7 billion in two Iranian energy projects, and further said that the two countries, both under Washington's sanctions, have taken some important steps to drop the US dollar from their bilateral trade ties.
Tizhoush Taban said in an interview that after the start of the Ukraine war in February 2022, Russia was sanctioned by Western countries, exactly like Iran, which resulted in interest in further cooperation between the two countries.
He told IRNA that the share of the Russian ruble and the Iranian rial in mutual settlements between the two countries currently exceeds 60 percent.
The US, the EU, the UK and a number of other states have imposed sanctions against Russian legal entities and individuals after Moscow attacked Ukraine. Russia has officially become the most sanctioned country in the world, surpassing Iran, Syria and North Korea.
The Iranian official added that during the President Seyed Ebrahim Rayeesi's visit to Russia, Tehran and Moscow agreed to increase the volume of trade exchanges to $10 billion, and Governor of the Central Bank of Iran (CBI) Mohammad Reza Farzin visited Russia to expand economic, monetary and banking relations between the two countries.
Tizhoush Taban stated that during the visit, the CBI Governor met high-ranking Russian officials and discussed a range of issues, including "the development of monetary and banking cooperation", "exploring solutions on removing obstacles" and "expansion of investment".
READ MORE: Iran-Russia De-Dollarization Push Gaining Momentum
Elswhere in his remarks, the Head of Iran-Russia Joint Chamber of Commerce stated that this process not only bypasses the Western sanctions, but also solves issues related to bilateral collaboration and increasing trade volume.
He said that Russia has become the largest foreign investor in Iran, having invested $2.7 billion in two Iranian oil projects, adding that this is about 45 percent of the total foreign investment in Iran from October 2021 to January 2023.
Putin's Special Aide Voices Moscow's Readiness to Invest in Iran's Oil, Petrochemicals, Steel Sectorshttps://t.co/EOJhGNVH68 pic.twitter.com/Yi76EVFtBv

— Fars News Agency (@EnglishFars) April 9, 2023
Since Tehran and Moscow enjoy common interests in economic, military and security affairs as well as friendly relationship pursue common policies on regional and international developments especially when it comes to taking stances in the face of the United States' unilateral and interventionist strategies.
Iranian officials say Tehran and Moscow, both subjected to tough economic sanctions by the Western countries, are determined to deepen their economic cooperation, adding that there are great capacities for increasing the volume of bilateral trade.
Several officials in Tehran and Moscow have repeatedly accused the United States of using the dollar as an instrument to wage economic and political war. Iranian and Russian officials have touched on the policy to replace the dollar with national currencies, and use other currencies in place of the dollar, and stress that the dollar should be gradually ditched from global transactions.
Iran and Russia have recently grown exchane of visits by officials to speed up expansion of relations in recent months.
Deputy Minister: Total $80bln Oil Investment Agreements Signed with Foreign Partieshttps://t.co/NaTEs5DREa pic.twitter.com/LgqX2XouKt

— Fars News Agency (@EnglishFars) April 3, 2023
Iranian officials say US attempts to disturb Tehran's trade through sanctions have failed. They state Washington has been defeated in the maximum pressure policy against their country, and confirm that Iran's oil exports has come closer to the figures prior to the re-imposition of the US sanctions.
In quitting the 2015 nuclear deal, former President Donald Trump restored sanctions on Iran as part of what he called the "maximum pressure" campaign against the country. Those sanctions are being enforced to this day by the Joe Biden administration, even though it has repeatedly acknowledged that the policy has been a mistake and a failure.
Tehran says it will not be able to trust Washington as long as President Biden continues the wrong policy of maximum pressure and sanctions practiced by Trump against Iran. 
Iranian officials say the Biden administration has yet done nothing but hollow promises to lift sanctions against Tehran. They blast the US addiction to sanctions, and slammed the POTUS for continuing his predecessor's policy on Iran.