Poll: 9 in 10 US Voters Worried About Inflation, America's Future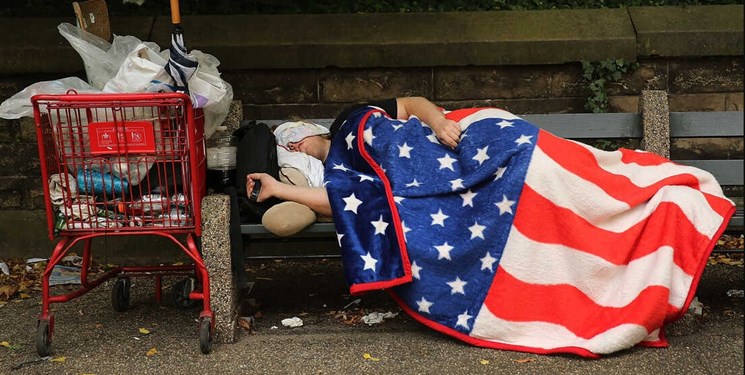 TEHRAN (FNA)- Overwhelming majorities of voters are concerned about the specific issue of inflation as well as the broader issue of the future of America, according to a new Fox News survey.
Concern with inflation has been consistently high since peaking at 93% in July 2022. Now, nearly a year later, 90% remain worried about higher prices.
About as many, 88%, are concerned about the future of the country.  This number has been on the rise since July 2017 when it hit a low of 81%.  Since then, the increase is mainly driven by Republicans -- in 2017, 74% were concerned while today it's 96%. Among Democrats, it was 91% in 2017 compared to 83% now. The recent uptick still leaves voters slightly less anxious than in April 2012, when it was a record 92%.
"With a Democrat in the White House, it's no surprise that Republican concern about the future of the country is higher than it was in 2017," says Democratic pollster Chris Anderson, whose company Beacon Research conducts the Fox News Poll with Republican Daron Shaw.
"But Democratic concern hasn't fallen as fast as Republican concern has risen, so we have a particularly worried electorate heading into the 2024 elections," he added. 
Voters express lower levels of concern on other issues: higher crime rates (81% extremely/very concerned), political divisions (79%), the debt limit debate (75%), opioid addiction (73%), gun laws (69%), the banking system (65%), paying bills (64%), border security (64%), climate change (56%), and artificial intelligence (56%).
President Joe Biden said in his May 13 commencement address at Howard University, "The most dangerous terrorist threat to our homeland is White supremacy."
While more than half say the issue is a concern (54%), the White supremacy movement ranks near the bottom of voter concerns. The only issues voters are less worried about are attacks by terrorists (50%) and the coronavirus (32%).
While Democrats and Republicans agree inflation is number one, they diverge sharply otherwise. 
The biggest concerns for Republicans are inflation and the country's future (96% each), crime (90%), border security (88%), political divisions (81%).
For Democrats, it's inflation (85%), gun laws (84%), future of the country (83%), White supremacy (81%), political divisions (80%), and climate change (79%).