Welfare Experts Warn 750,000 Americans in Their 50s Could Lose Their Food Stamps Unless They Meet Tougher Work Requirements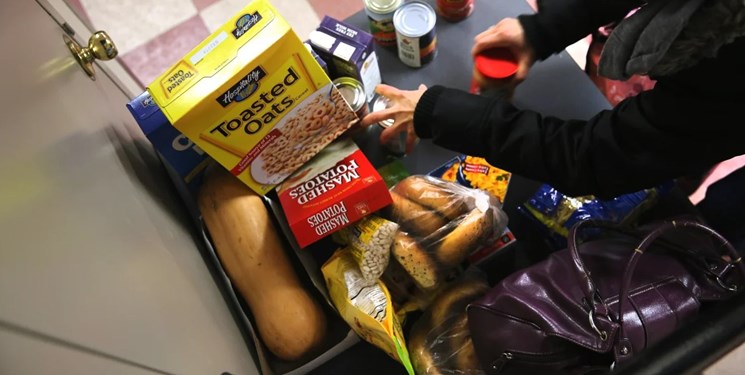 TEHRAN (FNA)- Welfare experts warned that 750,000 fifty-something Americans could lose their food stamp benefits thanks to expanded work requirements under the debt deal passed by Congress this week.
The debt plan expands work requirements to recipients of the Supplemental Nutrition Assistance Program (SNAP) to include those aged 50 to 54 — a group that was previously exempted, The Daily Mail reported.
In all, some 750,000 people across the US are affected, says the left-leaning Center on Budget and Policy Priorities. Some may have to take jobs to keep their assistance, others will be buried in extra paperwork.
Kofi Kenyatta, an anti-poverty campaigner with UpTogether, a nonprofit, said the work requirements were "arbitrary and really cruel".
Eligibility requirements for the SNAP became a lightning rod in negotiations of the debt deal. Food banks nationwide have struggled to meet rising demand as poor Americans shoulder higher grocery costs as COVID-era benefits expire.
The debt plan that President Joe Biden says he will sign contains work requirements to get food benefits.
The measure would exempt veterans, people experiencing homelessness, and young adults aging out of foster care, provided they can prove their status.
The White House, which has endorsed the deal as a compromise between Democrats and Republicans, says SNAP enrollment will be about the same once the changes are in place.
Republicans argued during negotiations that expanding work requirements would help more SNAP recipients get jobs and reduce their dependence on welfare.
Some progressive lawmakers said the work requirements were their reason to nix the debt deal.
Anti-hunger advocates say the new hurdles for older Americans will cause many to lose benefits, while the newly exempted groups may struggle to navigate complex bureaucracy to prove their status.
People aged 50 to 54, for instance, could have health conditions that limit their ability to meet the new requirement to work 20 hours per week, said Ty Jones Cox, vice president for food assistance at the Center on Budget and Policy Priorities.
Veterans and homeless people may have difficulty collecting proper documentation to prove their exemptions as part of the complex, state-by-state process of securing SNAP benefits, said Ellen Vollinger, SNAP director for the Food Research & Action Center.
"This will be a very heavy lift for case workers," she said, adding, "It's going to be very confusing."