Survey: European Economists Particularly Critical of US Inflation Reduction Act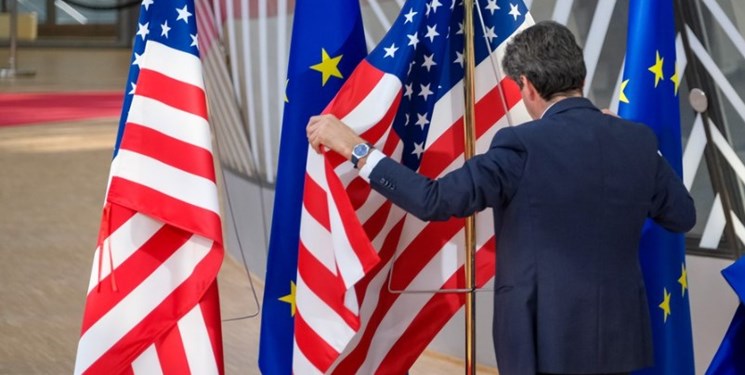 TEHRAN (FNA)- Economists in major European countries are particularly critical of the US Inflation Reduction Act (IRA), according to a global survey published on Friday.
The survey, conducted by the German ifo Institute for Economic Research and the Institute for Swiss Economic Policy (IWP), surveyed around 8,000 economic experts globally, Xinhua news agency reported.
In Germany, Europe's largest economy, 64 percent of the economists surveyed fear that the IRA will negatively impact their country's economy. In France, the figure is as high as 83 percent.
"Misgivings are especially grave in Germany and France," said ifo researcher Niklas Potrafke, adding, "But their colleagues outside Europe are far more relaxed about the effects of the IRA."
With 369 billion US dollars, the IRA is the single largest investment in "green initiatives" in US history. With the bill, the US is aiming to cut greenhouse gas emissions by 40 percent by 2030 compared to 2005 levels.
The European Union (EU) has fiercely criticized the measure as disguised protectionism.
"There is a risk that industries, such as steel and automobiles, will go to the US with substantial investments and drag their supplier networks with them," Henrik Ahlers, chairman of the Management Board at EY Germany, said in April.
According to a recent survey conducted by the Association of German Chambers of Industry and Commerce (DIHK), German companies intend to intensify their foreign investments in the next twelve months, particularly strongly in North America. Seventeen percent of them cited the IRA as the reason.
In the case of hydrogen, US subsidies are so high that they would cover the entire production costs from 2030, Handelsblatt newspaper has reported.
"Europe must therefore ensure that green hydrogen also becomes significantly cheaper here. Otherwise, there is a risk that investments in hydrogen-based production -- for example, in green steel -- will flow primarily to the US," said Philipp Jaeger, an expert at the Jacques Delors Centre.