Three Israeli Soldiers, One Egyptian Officer Killed in Border Clash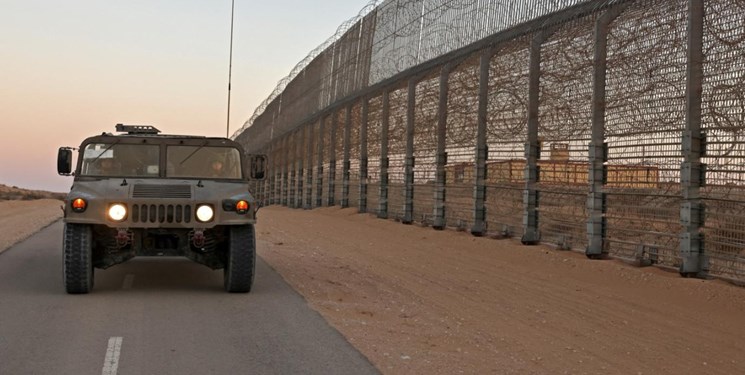 TEHRAN (FNA)- Three Israeli soldiers and an Egyptian security officer were killed in clashes near the Israeli border with Egypt on Saturday.
A male and a female Israeli troopers guarding a border army post were found dead from live fire in the early hours of the morning, The Middle East Eye reported.
Hours later, the Israeli military said it was involved in an exchange of fire while conducting searches in the area.
The shoot-out left an Egyptian security officer and a third Israeli soldier killed. 
In a statement, the Israeli military described the Egyptian officer as an "assailant" who was exchanging fire with its troops. 
The Egyptian military released a statement confirming the death of an officer in Israel.
The statement said he crossed the border during a police chase of drug smugglers. He was then involved in a fire exchange which left him and three Israelis killed. Two others were wounded, it added.
The Israeli military said an "investigation is being conducted in full cooperation" with the Egyptian military.
It was reported earlier that incident took place near the Southern border town of Nitzana, which is home to an Israeli military camp and a commercial border crossing with Egypt. 
The Times of Israel later said the incident occurred between Mount Sagi and Mount Harif some 50 kms south of Nitzana.
Meanwhile, Israeli Defence Minister Yoav Gallant held a brief assessment meeting over the incident with Herzi Halevi, the chief of staff of the armed forces, and other defence officials. 
The Israeli military also deployed helicopters and sent reinforcements to the location of the incident which took place shortly after Israeli troops foiled a drug smuggling attempt across the border overnight. 
The 200km-long border between Israel and Egypt enjoys relative calm though drug-smuggling attempts have increased in recent years, leading to confrontations between Israeli troops and smugglers. 
According to Israeli army statistics, at least 800 "operational incidents" resulting from smuggling attempts took place in 2022, a nearly 100 percent increase from the previous year.
It was not immediately clear if the Saturday shoot-out was related to smuggling activity.
Egypt and Israel fought in four wars between 1948 and 1973, but no major hostilities have happened between the two since they signed a peace treaty in 1979. 
In 1985, Egyptian border policeman Suleiman Khater killed seven Israeli tourists in Sinai and was later sentenced to life imprisonment by an Egyptian court. He was found dead in a Cairo prison cell days after his conviction.
In 1990, border policeman Ayman Mohammed Hassan crossed into Israel and killed four Israelis, including three soldiers. He given a 12-year prison sentence by an Egyptian court and released in 2000.