Record Number of Children in UK at Risk of Exploitation as Cost of Living Crisis Leaves Families Struggling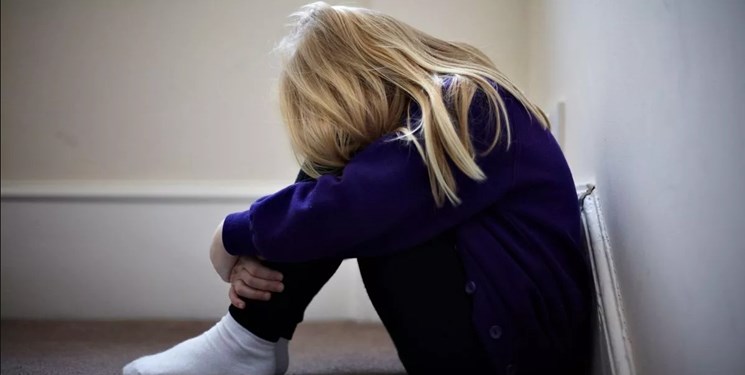 TEHRAN (FNA)- A record number of children are at risk of sexual and criminal exploitation this summer as the cost of living crisis leaves the majority of families unable to afford activities over the holidays.
The UK's largest children's charity, Barnardo's, issued the warning after polling revealed six in 10 parents will struggle to afford clubs, take time off work, or go on family outings over the six-week school break, BNN reported.
There are more than 5 million children aged 11-17 in England and Wales, and experts believe significant numbers are now at "greater risk" of exploitation and will lack adult supervision either online or in the outside world.
One frontline worker for Barnardo's said the cost of living crisis was continuing to push families into poverty and made children increasingly vulnerable to criminal gangs.
"At the moment, the easiest way for the [young people I support] to get extra money to have a bit of food, hot water, put the electric on, is doing drug dealing," they said.
One teenager revealed how lack of parental oversight or guardians he could trust meant that as a child he grew up in a "trap house", a property from where drug dealers operate.
Preston (not his real name) said, "'Trap' is exactly the right word for it because that's the reality – you're trapped into a never-ending cycle."
Now 19, he added, "When people say this lifestyle can be horrific, it really is. You end up trusting no one and never feel truly safe."
A new survey of 1,191 parents and 729 children aged between 11 and 17 found one in 10 were worried about encountering criminal gangs in their area over the holiday period. And the same proportion said they were concerned about not having anywhere safe to go in their neighborhood this summer.
Jess Edwards, the charity's senior policy adviser for childhood harms, said youngsters often did not recognize when they were being exploited.
"A seemingly simple offer of gifts, food, or drink at a time of need can quickly be leveraged by criminals into a cycle of debt or exploitation," Edwards added.
Barnardo's is calling for urgent government intervention on the issue, with investment in services to ensure no child is left without specialist support after being exploited.
Devastating cuts to youth services have also played a part, with free or affordable activities increasingly rare. Since 2010, 760 youth centers have closed, and real-terms expenditure by councils on youth services has fallen by more than 70%. In some areas, such funding has been obliterated entirely, with seven councils admitting that no money had been allocated to youth services in 2020–21.
According to the survey, more than half the children questioned said they were concerned about being bored and having nothing to do during the summer holidays.
One young person said the issue could be rectified with more youth clubs, adding, "That's what we need. Youth clubs used to be sick [cool], and then one day they disappeared … they just want the kids to be on the street now."
Child protection experts also emphasize that the threat of exploitation can originate online, with seven in 10 youngsters saying they expected to spend more time on their computer during the holiday.
Similarly of concern is the finding that almost one in 10 children said they intended to meet up with a person this summer whom they had first met online.
Lisa (not her real name), from Scotland, was only 10 when she began using a free online chat website that allowed users to socialize with strangers. The site randomly paired users in one-on-one sessions where they could message anonymously without registering their details.
Lisa was unlucky. She was coerced into sending indecent images and videos of herself to men overseas. Months later, her mother, Angela, discovered the abuse on Lisa's iPad and mobile phone. Lisa said, "I was embarrassed and felt very guilty about the conversations I had been in. And I felt trapped and was scared I would get in trouble."
During the pandemic, police documented a rise in new forms of exploitation with youngsters increasingly groomed, recruited, and exploited over social media, chat rooms, and on gaming platforms.
Lynn Perry, chief executive of Barnardo's, which last year supported more than 6,000 youngsters through its child abuse and exploitation services, said, "Children are particularly at risk this summer. Through our frontline work, we know that the cost of living crisis is increasing the risks of child exploitation."
Government data shows that more than 16,000 children face sexual exploitation in England every year, with at least 27,000 at risk of being exploited by organized crime gangs.
A government spokesperson said, "Child sexual abuse is a heinous crime, and all parts of the government are taking action to protect children and bring perpetrators to justice."