Report: Ukraine Operates Network of Saboteurs Inside Russia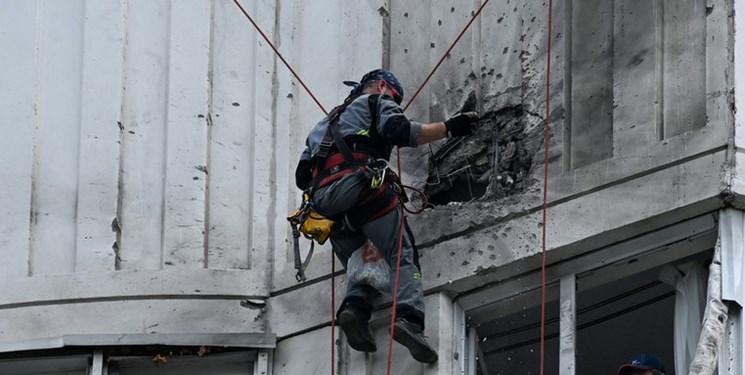 TEHRAN (FNA)- Ukraine has cultivated a network of well-trained agents and Ukrainian sympathizers inside Russia to perform acts of sabotage across the country, CNN reported, citing officials familiar with US intelligence.
Kiev is believed to have provided those people with Ukrainian-made drones in order to stage attacks on Russian territory, the outlet claimed in an article published on Monday.
The unnamed US officials also told CNN that those pro-Ukrainian agents were responsible for an attempted drone attack on the Kremlin in early May and that the UAVs used in it were launched from inside Russia.
At the time, two drones were disabled by air defenses while trying to strike the historic fortified complex in central Moscow. Ukrainian officials denied being involved, but Moscow labeled the incident "a pre-planned terrorist act" and an attempt on Russian President Vladimir Putin's life by Kiev.
CNN's sources couldn't say if those saboteur cells had anything to do with another drone attack on Moscow that took place last Tuesday. Several residential buildings in the capital were damaged in the raid, with two people suffering minor injuries. Three of the incoming drones were suppressed by electronic warfare measures, while five others were shot down by air defenses, according to the Russian military.
Two officials told CNN that Ukraine had been delivering whole UAVs and spare parts to build them to its agents via smuggling routes that had been allegedly established in Russia by Kiev.
The issue of who is controlling those saboteurs is a "murky" one, according to CNN. However, it pointed out that US officials believed some agents within Ukraine's intelligence community were involved in these attacks. 
Following the drone strike in Moscow a week ago, Putin accused Ukraine of "terrorist activity", as well as trying to provoke Russia to come up with a tit-for-tat response.