Russia Says US Provides Strong Support to Daesh, Al-Qaeda in Afghanistan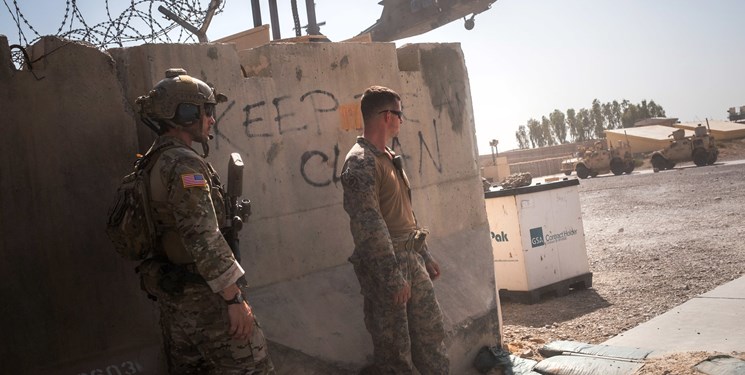 TEHRAN (FNA)- Russian Foreign Minister Sergey Lavrov on Monday said that the US provides strong support to the Daesh (also known as ISIL, ISIL or IS) and Al-Qaeda in Afghanistan.
The minister made the remarks during a visit to a Russian military base in Tajikistan, according to a statement on the ministry's website, TASS reported.
He first called attention to the statement of the US Ambassador to Tajikistan Manuel Micaller that Washington does not support violent groups opposing the Taliban and calls on all sides in Afghanistan to engage in dialogue.
Then he said, "These are, in the language of diplomacy, false statements. It is well known that the US actively supports IS militants remaining in Afghanistan and Al-Qaeda and other affiliated terrorist groups. The goal is simple. Just like they did in other cases in the Caucasus at the end of the last decade, the goal is not to allow Afghanistan to calm down. It is in the interests of the United States to have some destabilizing processes constantly taking place there."
"It is not by chance that they do not give up the idea of returning their military infrastructure to the neighboring countries. As if to react to terrorist threats beyond the horizon," the minister continued.
He also said that the West is always on the lookout for irritants in relations with Russia, and South Caucasus and Central Asia have recently taken center stage in these efforts.
"It is remarkable that, having unleashed the Ukrainian regime and continuing to inundate it with the most advanced weapons, the West is constantly looking for additional areas where it can irritate the Russian Federation, opening up the second and third fronts," he said.
"The goal of partitioning of the Russian Federation has been already openly declared by many political scientists and politicians. Central Asia has been named one of such fronts, along with South Caucasus - so far unofficially, but everyone knows it," he added.
Lavrov also noted that very difficult challenges have befallen Afghanistan since the withdrawal of the coalition, which for 20 years did nothing for the constructive development of the Afghan state, only leaving it facing a stronger threat of terrorism and a massive increase of drug trafficking.
"From there, it's spreading throughout the world," the minister said.
He also said that the West's plans to separate Russia and Ukraine are doomed to fail, there are no doubts about.
"[Kiev] was 'nurtured' by the United States in a purely Russophobic key, in accordance with the ideas of notorious American political researchers that everything must be done so that Ukraine would never be together with Russia. We have no doubts that these plans are doomed to fail," Lavrov said.
Europe has opted for a path of war with Russia and Moscow must attain its goals, Lavrov added.
"As for Europe, our Foreign Policy Concept says, to put it simply, that Europe has chosen a path of war with us. Of course, we will have to live side by side with them all the same. But once it is a war, we must attain our goals, which are much more noble than those of Europeans'. They want what doesn't belong to them while we want what is ours," he said.