Report Finds £4.5bln Lost to Fraud, Error Across UK COVID Employment Scheme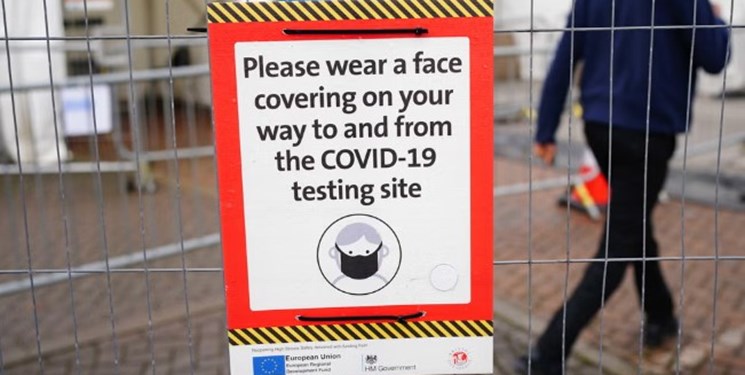 TEHRAN (FNA)- The government is still being "too slow" to recover taxpayer money lost to fraud and error over the pandemic, MPs said.
The cross-party Public Accounts Committee (PAC) has also warned Whitehall needs a "step change" in its approach to risk in order to prevent a similar "panic response" to future uncertainty, The Independent reported.
In a wide-ranging report published on Tuesday, the group laid bare a number of "repeated problems" affecting governance.
Civil service churn means that those involved in commissioning projects rarely see them through to delivery, while "optimism bias" among officials and politicians is affecting the ability to be prepared for risk, it said.
Total fraud and error across COVID employment schemes delivered by HMRC was an estimated £4.5 billion, of which the department expects to recoup just £1.1bln, PAC said.
"Some increase in fraud and error was an inevitable short-term consequence of providing support quickly, but government is being too slow to recover taxpayer pounds lost," the report said.
"Whitehall departments have an opportunity to do better by the taxpayer by prioritising work to tackle current levels of fraud and error; improving how they measure fraud and error so we can be clearer about the extent of the problem and measures to tackle it; and planning and implementing better fraud and error safeguards."
Meanwhile, the Department of Health and Social Care wasted an "extraordinary" £14.9bln on PPE and related COVID expenditure across the last two years, the committee said.
"No-one could predict the COVID-19 pandemic, but we could have been better prepared. The scale of the losses incurred in a panic response on issues such as PPE procurement are documented in this report. We need to learn the lesson that there is always unpredictability."
The committee added, "The military mantra is that no plan survives the battle, but never go into battle without a plan. Put simply we were unprepared. Whitehall is resistant to creating a Chief Risk Officer."
"We need to see a step change in Whitehall and among politicians about the value for spending to mitigate or be prepared for risk. Optimism bias creeps in here too – no-one thinks it will happen on their watch," it added.
Angela Rayner, Labour's deputy leader, said, "This is a damning indictment of eye-watering Tory waste, with Rishi Sunak writing off billions in taxpayers' money lost to COVID fraud after ignoring basic checks and warnings."
"It's further proof that the hardworking British public just can't trust the Tories with their money," Rayner added.
A government spokesperson said, "We have overhauled how we tackle public sector fraud and are actively chasing down money stolen from British taxpayers."
"In the last two years, we have recovered more than £3.1bln of fraud losses, including within COVID-19 schemes, and as the report acknowledges, we have already made significant progress by establishing the Public Sector Fraud Authority," the spokesperson said, "However we are not complacent, which is why we are expanding the Government's Counter-Fraud Profession, developing new technologies and boosting skills and training to further protect the public purse."
Chairperson Dame Meg Hillier will discuss the findings later on Tuesday at an Institute for Government event with permanent secretary for the Cabinet Office Alex Chisholm.