Russia Firmly Refutes Charges of Role in Missile Strike on Kakhovka Hydro Plant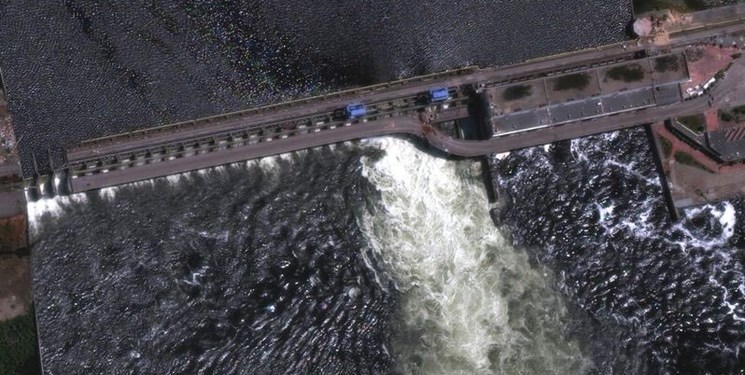 TEHRAN (FNA)- Moscow flatly rejects accusations that it was allegedly behind the missile strike on the Kakhovka Hydropower Plant (HPP), asserting that the act of sabotage was committed by order of the Kiev regime, which must be held responsible, Russian Presidential Spokesman Dmitry Peskov said on Tuesday.
"We can flatly reject them (accusations). We state officially: It was apparently a willful act of sabotage by the Ukrainian side, which was hatched and committed on orders originating in Kiev, from the Kiev regime. The entire responsibility for all of the consequences must rest on the Kiev regime," he stressed, TASS reported.
When asked whether evacuation of the local population in the area of the plant will be necessary, he said, "I don't know."
"We should wait for reports from local authorities," he added.
Ukrainian forces shelled the Kakhovka HPP in the early morning hours on Tuesday, presumably using missiles fired from an Olkha multiple launch rocket system (MLRS). Sluice gate valves on the plant's dam collapsed as a result of the shelling, triggering an uncontrolled discharge of water.
As of now, the water level in the nearby city of Novaya Kakhovka has risen above ten meters. Fourteen settlements have been flooded and up to 80 are in the risk zone. People are being evacuated from neighboring settlements; however, according to local authorities a large-scale evacuation is not necessary. Farmlands along the Dnieper River have incurred serious damage. As well, there is a risk that the level of the North Crimean Canal, which feeds water to Crimea, may become shallow.