Politics
2023-June-7  10:11
Spokesman: Iran Not to Hesitate to Strengthen Deterrent Power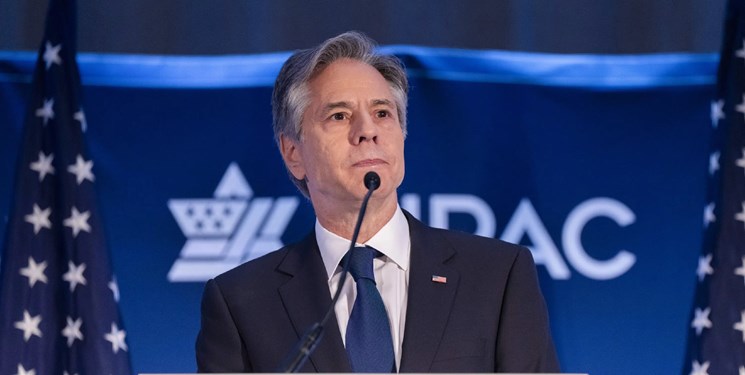 TEHRAN (FNA)- Iranian Foreign Ministry Spokesman Nasser Kana'ani played down US Secretary of State Antony Blinken's warmongering rhetoric at the IPAC summit, and said that the threat of resorting to force by Washington is against international law and Tehran will not hesitate to boost its deterrent power and protect its interests.
Speaking at at the American Israel Public Affairs Committee (AIPAC) meeting in Washington, Blinken accused Iran of "exporting its aggression" and seeking to "obtain a nuclear weapon", repeating Washington's "all-options-on-the-table" threat against Tehran.
Responding to Washington's latest threat of resorting to the use of force against Tehran, Iran reiterated its resolve to reinforce its deterrence power. 
"The threat of using force by the US against other states runs counter to the international law, especially the provisions of the United Nations Charter," Kana'ani said on Tuesday.
"And, therefore, the Islamic Republic will not hesitate to strengthen its deterrence capability and protect its rights and security," the senior diplomat added.
Iran has on numerous occasions assertively negated all of the United States' allegations of regional intervention, besides reminding that it neither has nor will ever pursue the attainment of nuclear weapons on religious and moral grounds.
Kana'ani likewise urged American officials to abandon their routine practice of throwing such "baseless and unfounded" accusations against Iran.
The spokesperson also advised that Washington reconsider continuing its "illegal and defeated" policies vis-à-vis Tehran.
UN Envoy Warns of Iran's Response to US-Backed Israeli Military Adventurism toward Tehran's N. Programhttps://t.co/LLDhjKUsqF pic.twitter.com/ljLT1Ubyw6

— Fars News Agency (@EnglishFars) May 10, 2023
Iranian officials have warned that any mistake by the US and Israel will be met with Tehran's crushing and decisive response. They say Washington and Tel Aviv are well aware of Tehran's capabilities and capacities, and caution that Tehran does not compromise or joke with its national security. 
Military officials say the military power of Iran is strong, extraordinary and deterrent despite enemy sanctions and pressures, and hail the country's defense sector for its remarkable developments in the recent decades. They stress that the Iranian Armed Forces' deterrent power dissuades the United States and Israel from implementing its threats against the country.