Politics
2023-June-7  13:17
FM: Iran's Deterrent Power Guarantees Sustainable Peace in Region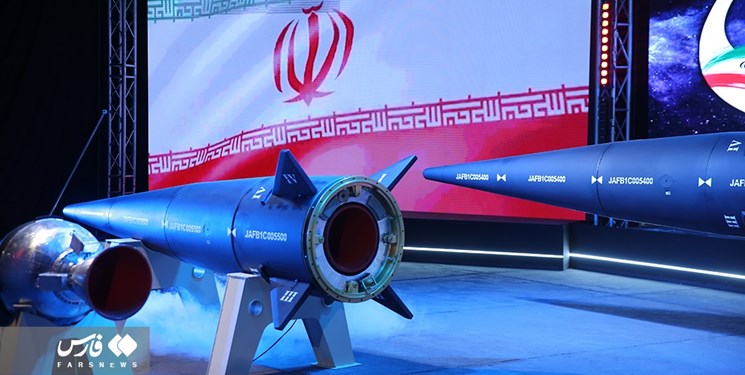 TEHRAN (FNA)- Iranian Foreign Minister Hossein Amir Abdollahian said that his country's deterrent power guarantees security and stability in West Asia, and further underlined Tehran's firm determination to develop friendly relations as well as constructive and beneficial partnership with neighbors.
"Iran's deterrence power serves to guarantee sustainable regional peace," the senior diplomat wrote on Twitter.
The Islamic Revolutionary Guard Corps (IRGC) on Tuesday unveiled a domestically-developed hypersonic ballistic missile, dubbed "Fattah", with a range of 1,400 kilometers and the speed of Mach 13-15, which enjoys advanced high-tech to penetrate and destroy all anti-missile defense systems.
Amir Abdollahian added that Iran would continue to practice "dignified diplomacy" in its efforts at fostering its foreign relations, and would simultaneously reinvigorate its military and defensive strength.
The joint pursuit "heralds a bright future" for the country, the minister concluded.
The Tuesday's unveiling came days after Iran showcased another hypersonic ballistic missile capable of reaching a range of 2,000 kilometers and carrying warheads weighing 1,500 kilograms with impressive strategic and tactical capabilities.
Military officials said that the "Kheibar" hypersonic ballistic missile developed by the Defense Ministry can hit targets with a margin of error below 30 meters, adding that the advanced missile enjoys high technology to penetrate enemies' air defense systems.
President: Iran's Deterrence Power Boosts Regional Security, Stabilityhttps://t.co/RkOcW8tHYU pic.twitter.com/R7AiIWAJbp

— Fars News Agency (@EnglishFars) June 6, 2023
The Islamic Republic's military doctrine holds that the country's armed capability solely serves defensive purposes.
Military comanders say Iran stands among the world's top states manufacturing drones and precision-striking missiles, and add different types of domestically-built military equipment are favored by world powers.
Iranian military experts and technicians have in recent years made substantial headway in manufacturing a broad range of indigenous equipment, making the armed forces self-sufficient in the weaponry sphere.
Iranian officials have repeatedly stressed that the country will not hesitate to boost its military capabilities, including its missile and drone power, which are entirely meant for defense, and that Iran's defense capabilities will never be subject to negotiation.