Politics
2023-June-7  13:29
Oil Minister: Iran to Continue Energy Swap with Neighbors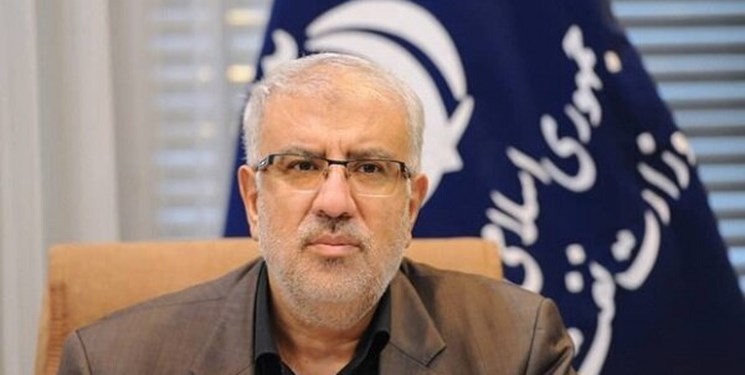 TEHRAN (FNA)- Oil Minister Javad Owji underlined that Iran is making progress in the energy field despite the sanctions, and said that his ministry will continue its gas swap deals with the neighboring states.
"Iran has the second rank of gas reserves in the world," Owji told the reporters.
"With the cooperation of Russia, Turkmenistan, and Qatar, we are trying to have a gas hub in the Asaluyeh region, and its preparations are being planned," he added.
Referring to the favorable achievements reached in the field of oil, gas, and petrochemicals, Owji stressed that for the first time, an extraterritorial refinery was established in the Latin America and Venezuela region. "We use these capacities to process oil, prevent crude sales, and create higher added value."
"This field cannot be sanctioned and the world needs it, and the construction of such refineries will continue in different countries," he concluded.
Iranian officials say US attempts to disturb Tehran's trade through sanctions have failed. They state Washington has been defeated in the maximum pressure policy against their country, and confirm that Iran's oil exports has come closer to the figures prior to the re-imposition of the US sanctions.
In quitting the 2015 nuclear deal, former President Donald Trump restored sanctions on Iran as part of what he called the "maximum pressure" campaign against the country. Those sanctions are being enforced to this day by the Joe Biden administration, even though it has repeatedly acknowledged that the policy has been a mistake and a failure.
Tehran says it will not be able to trust Washington as long as President Biden continues the wrong policy of maximum pressure and sanctions practiced by Trump against Iran. 
Iranian officials say the Biden administration has yet done nothing but hollow promises to lift sanctions against Tehran. They blast the US addiction to sanctions, and slammed the POTUS for continuing his predecessor's policy on Iran.