Britain's Economy to Suffer Second Worst Growth in G7 This Year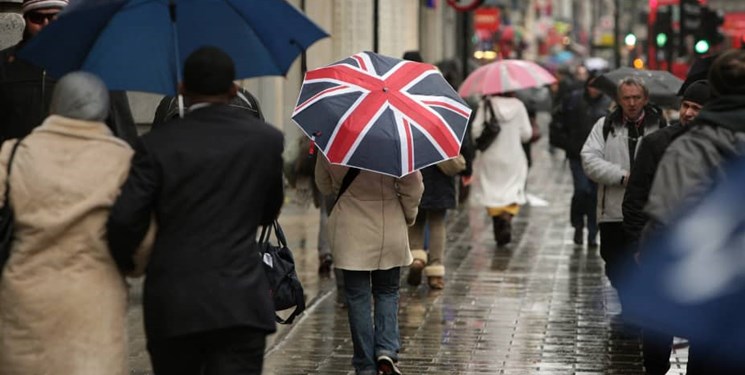 TEHRAN (FNA)- Britain's economy will suffer the second worst growth in the group of seven (G7) advanced economies this year, new analysis revealed, while unemployment will rise.
Only Germany, which fell into a recession over the start of the year and is set to stagnate throughout 2023, will perform worse than the UK, despite improved growth projections, The Independent reported.
Analysis from the Organisation for Economic Co-operation and Development (OECD) forecast that the UK's economy will just about eke out growth this year, with expectations GDP will edge up by 0.3% before improving moderately to 1% growth in 2024 - although unemployment is set to rise, reaching 4.5% next year.
It compares to the OECD's previous forecast in March of a 0.2% decline in GDP this year followed by a rise of 0.9% next year.
All other economies in the G7 apart from Germany – the US, Canada, France, Italy, and Japan – are expected to grow at faster rates this year, showing Britain is lagging behind on the international stage.
It is also a significantly slower rate when compared to the group of 20 (G20) advanced economies as a whole, which is predicted to see GDP growth of 2.8% this year and 2.9% next year.
The best performer among the G7 is set to be the US, with its economy forecast to grow by 1.6% this year before easing to 1% in 2024.
"The global economy is turning a corner but faces a long road ahead to attain strong and sustainable growth," the OECD's chief economist Clare Lombardelli said.
The UK economy will be "propped up" by Government investment and spending, including on energy bills support measures, the OECD said.
And as energy prices come down, inflation will ease and global economic conditions will improve.
"However, weak household income growth will weigh on consumption despite the fall in inflation, monetary tightening will slow both housing and already sluggish business investment, and uncertainty will continue to reduce the contribution of trade to growth," the OECD said in its report.
Core inflation – which does not account for food and energy prices – is set to be more persistent, only receding to 3.2% in 2024, the projections show.
The Paris-headquartered organisation also stressed that women's skills are not being fully utilised in the labour market, because they disproportionately work part time due to caring duties.
It urged that the Government's new childcare measure be "implemented swiftly" to improve participation in the national workforce – which offers 30 hours a week of free childcare for working parents of nine-to-24-month-old children.
The policy is not due to come into effect until 2024, and may not be fully in play until September 2025.
The OECD also said that energy support should be gradually withdrawn, except for measures supporting vulnerable households.
The UK chancellor, Jeremy Hunt, has expressed concern about the persistence of Britain's cost of living crisis after an influential international body predicted the country would have one of the highest inflation rates in the developed world this year, The Guardian reported.
Responding to the news that the UK would avoid recession but have the highest inflation rate of any member of the G20 group of leading nations apart from Turkey and Argentina, the chancellor said, adding, "Today's report boosts our growth forecast, praises our action to help parents back to work with a major expansion of free childcare and recognises our cuts to business taxes which aim to drive investment.
"But while inflation is still too high, we must stick relentlessly to our plan to halve it this year. That is the only long-term way to grow the economy and ease the cost of living pressures on families," he added.