Politics
2023-June-8  14:49
Iran Officially Reopens Diplomatic Premises in Saudi Arabia's Jeddah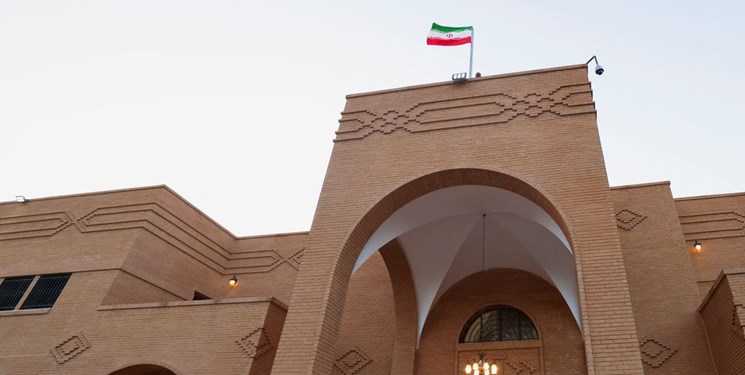 TEHRAN (FNA)- Iran officially reopened its Consulate General in Saudi Arabia's port city of Jeddah, a day after reopening its embassy in its old headquarters in the the kingdom's capital Riyadh after seven years of rift and political feud.
The Iranian diplomatic facility in Jeddah, which was closed in 2016, was reopened during a ceremony held in the Western Saudi city on Wednesday.
The ceremony, which was attended by a number of Iranian and Saudi officials, saw the Iranian flag being hoisted above the facility as the Iranian national anthem was being played.
A separate ceremony, which was likewise held in Jeddah, where the Organization of Islamic Cooperation (OIC) is headquartered, featured the reopening of the Islamic Republic's Permanent Representative Office at the intergovernmental organization.
A day earlier, Tehran had reopened its embassy in Riyadh during a similar flag-raising ceremony, held with many Iranian and Saudi officials in attendance.
There is still no official confirmation on when the Saudi embassy in Tehran or the kingdom's consulate in Mashhad will officially reopen or who its ambassador will be.
The reopening came about four months after an agreement was reached between Tehran and Riyadh to resume diplomatic relations, brokered by China.
Observers have welcomed the development as a counterweight to efforts aimed at the alienation of the region's countries from each other, saying the rapprochement serves to invigorate regional cohesion and integrity.
Iran Reopens Embassy in Saudi Arabia After Seven Yearshttps://t.co/AjyJewit5b pic.twitter.com/8mJfQ5ML3J

— Fars News Agency (@EnglishFars) June 7, 2023
Iran's new envoy to Saudi Arabia has suggested that the countries of the region adopt a fresh perspective on the issue of regional security, one which is based on development rather than militarization. 
"Today, we are after more cooperation with each other and prioritize [the issue of] regional security based on [the concept of] development," Ali Reza Enayati told Al-Alam television news network on Tuesday.
Security does not come by through either weapons or ammunition or military forces, Enayati asserted, calling militarization of the issue of security "a great mistake".
"In [its] new sense, security has to be based on economic, commercial, social, and cultural development," Enayati stated, adding that Iran welcomes such a vantage point.