Poll: Most Europeans Do Not Believe They Can Rely on US for Defense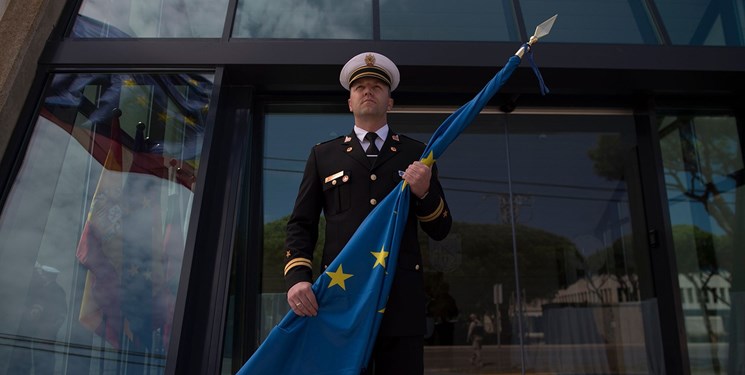 TEHRAN (FNA)- The majority of Europeans agree that Europe cannot always rely on the United States, and that it needs to look after its own defense capabilities, a survey conducted by the European Council on Foreign Relations (ECFR) showed on Wednesday.
According to the survey, 74% of respondents believe that Europe needs its own defense capabilities, compared to 66% in 2020, Sputnik reported.
Only 8% of the survey participants believe the US will always protect Europe, as opposed to 11% of respondents in 2020 who said Europe did not need to worry about its own defense capabilities.
A further 9% hesitated to answer, with the remaining 9% answering "don't know".
The ECFR poll was conducted among citizens of nine European countries: Denmark, France, Germany, Hungary, Italy, the Netherlands, Poland, Spain and Sweden.
A policy brief of the European Council on Foreign Affairs has also showed that most Europeans are in favor of maintaining relations with Russia once the Ukraine conflict is over in a negotiated peace, and some of them believe their countries should "have a fully cooperative relationship" with Moscow.
Respondents were asked to imagine that the Ukraine conflict ends in a negotiated peace and describe the relationship they think their country should have with Russia afterward.
On average, across all countries surveyed, 21% of respondents said their country should have "a fully cooperative relationship" with Russia, 48% of Europeans were in favor of having "a limited relationship" with Moscow, for example, to trade only in certain industries, 18% of respondents believe their country "should end all relationships with Russia", and 13% were unable to give a definitive answer.
"Nonetheless, some controversy looks unavoidable. For example, in Poland, 39 percent are willing to end all relations with Russia. Meanwhile, a majority in Bulgaria, about a third of Austrians and Hungarians, and a quarter of Germans are already considering re-establishing a fully cooperative relationship with Russia after the war. It would be dangerous if European discussions on this issue were driven by these extreme positions," the authors stated in the policy brief.