Politics
2023-August-5  13:23
FM: Iran, Pakistan Eying €5bln Mark in Bilateral Trade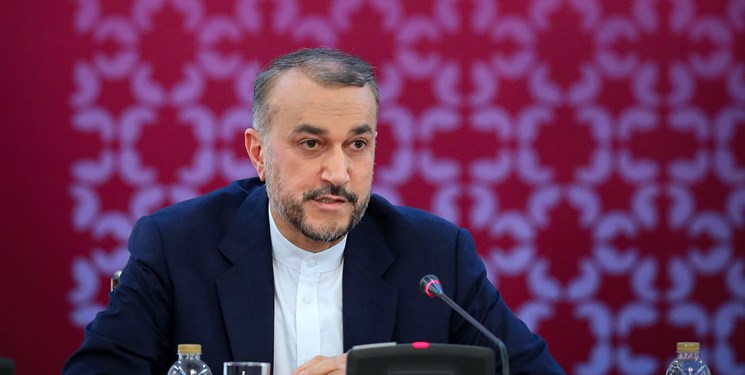 TEHRAN (FNA)- Iranian Foreign Minister Hossein Amir Abdollahian described his 3-day visit to Pakistan as fruitful, and said Tehran and Islamabad are determined to ramp up the value of their trade exchanges to over five billion euros.
The minister wrote on Twitter on Friday that his trip was made with the aim of speeding up the process of implementing past agreements, focusing on economic and trade cooperation, planning for future development, following up on cooperation agreements and discussing the joint political and security concerns of both countries.
He also called for the increase of trade volume between the two states to five billion euros annually.
"To increase and expand cooperation, at the end of the meeting between the high-ranking economic delegations of Iran and Pakistan, we signed the document of the five-year strategic plan for trade cooperation between Iran and Pakistan together with the Pakistani foreign minister," the top diplomat added.
Addressing a meeting on Friday in the city of Karachi on the economic and investment opportunities for Iran and Pakistan, Amir Abdollahian stated that the annual trade between the two countries has reached 2.3 billion dollars in recent years despite various restrictions and obstacles.
On Thursday, Amir Abdollahian and his Pakistani counterpart Bilawal Bhutto Zardari inked a five-year strategic plan document for commercial collaboration between the two neighboring countries from 2023 to 2028.
In recent years, Tehran and Islamabad have been working towards enhancing relations, not least bilateral economic relations and mutual efforts aimed at combating terrorism in the regions that straddle the border.
Back in mid-May, Iranian President Seyed Ebrahim Rayeesi and Pakistani Prime Minister Shehbaz Sherif inaugurated a joint retail market at a border crossing linking the Iranian city of Pishin to the Pakistani city of Mand to further boost trade ties between the two countries.
The opening of the retail market is seen as an important development that can positively affect the economic situation of residents in the border regions.
The administration of President Rayessi has made ties with neighbors a top priority of its foreign policy.
Iranian officials have repeatedly reiterated that President Rayeesi's foreign policy is basically built on good neighborliness. They stated that Tehran is willing to further bolster cooperation with its neighbors despite enemies' opposition.
Iran has significantly expanded relations with its neighbors in recent years, especially in trade and commerce fields.