World
2023-August-18  21:11
Hundreds of Palestinian Prisoners Start Indefinite Hunger Strike over Violent Raids on Cells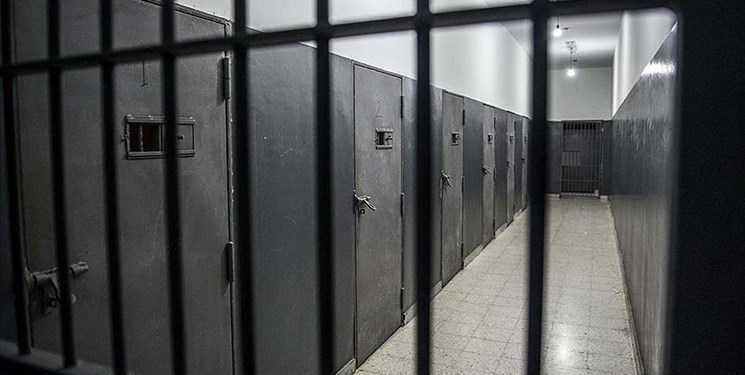 TEHRAN (FNA)- Hundreds of Palestinians being held inside detention facilities across the occupied territories have launched an indefinite hunger strike to protest mistreatment by prison service forces and violent raids on their cells.

The director of the Palestinian Prisoners Press Office, Ahmed Al-Kudra, said in a statement on Thursday that nearly 1,000 detainees staged a hunger strike, starting at 7 pm local time (1600 GMT), "to protest the aggression of the prison administration", presstv reported
Kudra urged Palestinians to mobilize and "take to the streets" to support the detainees.
He asked Palestinians living in the occupied West Bank to hold a demonstration on Friday to protest the "brutal" attack on prisoners.
Tensions broke out after the Negev prison administration in the southern part of the Israeli-occupied territories raided the third and fourth sections of the prison, and transferred detainees to another area.
Recently, the Israel Prison Service (IPS) started to carry out violent raids on cells in Negev jail at the behest of hawkish Israeli Minister Itamar Ben-Gvir.
In this regard, the Palestinian Commission of Detainees' and Ex-Detainees' Affairs and the Palestinian Prisoner Society held the IPS fully responsible for the safety of the prisoners in Negev jail.
The Gaza-based Hamas resistance movement, for its part, said the brutal Israeli aggression against the Negev prisoners is a "crime that will not be tolerated".
Senior Hamas Official Zaher Jabarin stated that the aggression against the Negev prisoners happened in harmony with Ben-Gvir's recent visit to Ofer jail. What happened in Negev jail reflected the malicious intent of Ben-Gvir towards the prisoners on the ground, he added. 
He warned against the occupying Israeli regime's insistence on its aggression against Palestinian prisoners, stressing that the battle against such oppression would go beyond the walls of Israeli jails.
The Islamic Jihad resistance movement also condemned the attack, noting that it will not go unanswered. 
There are reportedly more than 7,000 Palestinians held at Israeli jails. Human rights organizations say Israel violates all the rights and freedoms granted to prisoners by the Fourth Geneva Convention.
Palestinian prisoners are held for lengthy periods without being charged, tried, or convicted, which is in sheer violation of human rights. Advocacy groups describe Israel's use of detention as a "bankrupt tactic" and have long called on Israel to end its use.
The IPS keeps Palestinian prisoners under deplorable conditions lacking proper hygienic standards. The prisoners have also been subjected to systematic torture, harassment, and repression all through the years of Israel's occupation of the Palestinian territories.
According to the Palestine Detainees Studies Center, about 60% of the Palestinian prisoners detained in Israeli jails suffer from chronic diseases, a number of whom died in detention or after being released due to the severity of their cases.