417
2023-August-27  12:47
Iran Unveils Radionuclide Cesium-137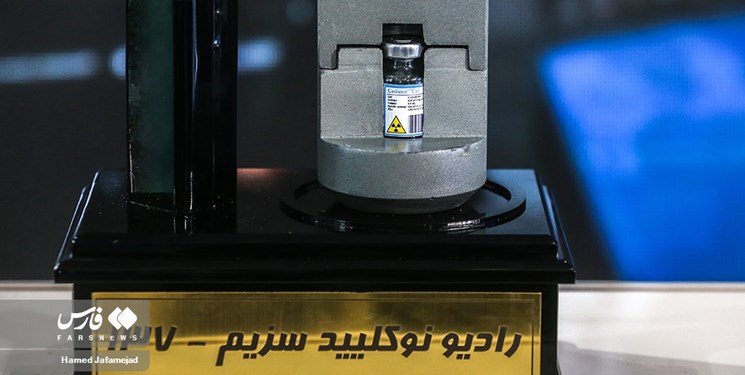 TEHRAN (FNA)- Iran unveiled radionuclide cesium-137, a new achievement in the country's nuclear industry.
It is produced as a result of operations at nuclear reactors and mainly found in used nuclear fuel as well as radioactive waste.
This radionuclide, which has a half-life of 30 years, does not naturally exist in nature.
As the country needs cesium-137, and it is difficult to import this radionuclide, a research plan was launched to develop the technology to separate and purify this material from products left behind from uranium fission.
The project was successfully completed in early summer, 2023.
Now, Iran has, for the first time, domestically developed the technical knowhow to separate and purify cesium-137 from the products of uranium fission.
Moreover, the laboratory established for that purpose can be used to develop the technology to separate other radioactive nuclei from the products of fission, which have specific medical and industrial applications.
The accomplishment was unveiled in a ceremony attended by Mohammad Eslami, the head of the Atomic Energy Organization of Iran (AEOI).
The progress comes as Iran has been under harsh sanctions by the US and some of its allies.