Economy
2023-August-28  13:17
President Rayeesi Inaugurates Last Phase of South Pars Gas Field Despite Sanctions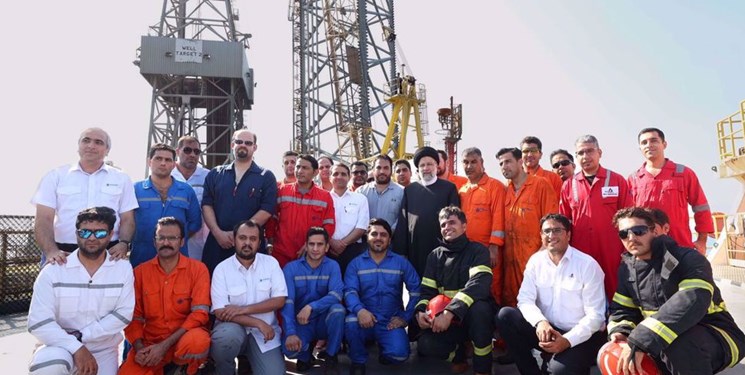 TEHRAN (FNA)- Iranian President Seyed Ebrahim Rayeesi officially inaugurated Phase 11 of the South Pars, the last development stage of the world's largest gas field, in the Persian Gulf.
President Rayeesi made the inauguration during a Monday visit to Asaluyeh port in the Southern Bushehr Province.
The Iranian president also met with local people, as well as oil industry managers and experts.
South Pars Phase 11 will initially produce 15 million cubic meters of gas per day before raising recovery to 56 million cubic meters of gas, 50,000 barrels of gas condensate and 750 metric tons of sulfur per day.
The gas from South Pars Phase 11 will be transferred to the onshore refinery of Phase 12, where it will be processed and injected into the national gas network.
CEO of the National Iranian Oil Company (NIOC) Mohsen Khojasteh Mehr said South Pars Phase 11 will have 24 wells and generate an annual income of $5 billion once its development is completed.
"The development of South Pars Phase 11 is one of the NIOC's most strategic and important plans and projects, which came to fruition in the current government after a 20-years delay," he added.
France's Total and China National Petroleum Corp (CNPC) withdrew from the consortium on developing South Pars Phase 11 due to US sanctions, leaving Iran's state-run Petropars company in total control.
Petropars started works at the project by relying on the capabilities of Iranian experts.