Politics
2023-September-3  15:25
Iran's Ambassador to Saudi Arabia to Begin Diplomatic Mission After 7 Years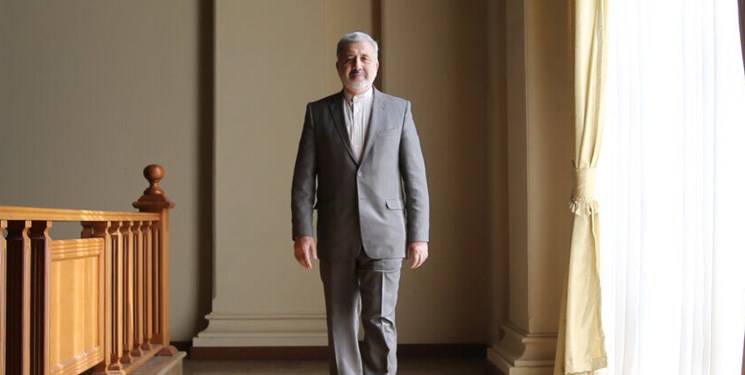 TEHRAN (FNA)- The Iranian Foreign Ministry announced that Tehran's Ambassador to Riyadh Alireza Enayati will soon depart for Saudi Arabia to lead Tehran's diplomatic mission that was reopened in early June after seven years of closure.
Enayati, a former envoy to Kuwait and a foreign ministry deputy for regional affairs, met Iranian Foreign Minister Hossein Amir Abdollahian on Saturday and presented his final report before leaving Tehran for Riyadh.
In an exclusive interview with Shargh news outlet, Enayati said cooperation between Tehran and Riyadh would further enhance regional security and change the meaning of stability.
"After 1997, we signed 4 very important documents with Saudi Arabia. Now, these documents are on the negotiating table between the two countries," he explained.
"What happened during the talks between Tehran and Riyadh, and what took place before these meetings or in the middle of the meetings completely show the two countries' determination to further enhance and deepen their relations," the envoy continued.
READ MORE: MbS Accepts Invitation to Visit Iran
Back in early June, Tehran officially reopened its embassy in Riyadh. The Saudi embassy in the Iranian capital has been also resuming work since early August.
On March 10, after several days of intensive negotiations hosted by Beijing, Iran, and Saudi Arabia agreed to restore diplomatic relations and reopen embassies.
In a joint statement after signing the deal, Tehran and Riyadh highlighted the need to respect each others' national sovereignty and refrain from interfering in the internal affairs of one another.
In an interview with Syria's official SANA news agency and Syria TV broadcast in early May, President Seyed Ebrahim Rayeesi described Iran and Saudi Arabia as two powers in West Asia, and stated that Tehran-Riyadh detente will change regional equations.