Politics
2023-September-5  10:31
President Describes Iran, Saudi Arabia as Influential Countries in Region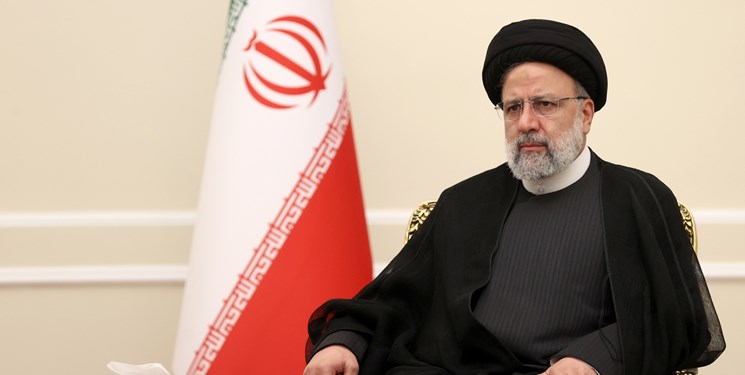 TEHRAN (FNA)- Iranian President Seyed Ebrahim Rayeesi termed his country and Saudi Arabia as two influential countries in West Asia and the Muslim world, and further called for Riyadh and Tehran to use all their potentials to enhance the bilateral relations.
Iran's president made the remarks on Monday as he met with Tehran's new ambassador to Riyadh Alireza Enayati ahead of his departure for the Kingdom.
Praising Iran and Saudi Arabia as two influential countries in the West Asia region and the Muslim world, Rayeesi called for further promotion of ties between Tehran and Riyadh.
Highlighting Iran's commitment to the expansion and consolidation of relations with its neighboring countries, he urged the utilization of the existing capacities to further enhance Tehran-Riyadh ties.
"Collaboration between Iran and Saudi Arabia, as well as increased regional cooperation at bilateral and multilateral levels, particularly in issues concerning the Islamic world ... will enhance the standing of regional countries," the president continued.
He also stressed that improved regional cooperation would decrease foreign interference in regional affairs.
READ MORE: Iran's Ambassador to Saudi Arabia to Begin Diplomatic Mission After 7 Years
Back in early June, Tehran officially reopened its embassy in Riyadh. The Saudi embassy in the Iranian capital has been also resuming work since early August.
On March 10, after several days of intensive negotiations hosted by Beijing, Iran, and Saudi Arabia agreed to restore diplomatic relations and reopen embassies.
In a joint statement after signing the deal, Tehran and Riyadh highlighted the need to respect each others' national sovereignty and refrain from interfering in the internal affairs of one another.
In an interview with Syria's official SANA news agency and Syria TV broadcast in early May, President Rayeesi described Iran and Saudi Arabia as two powers in West Asia, and stated that Tehran-Riyadh detente will change regional equations.