Politics
2023-September-5  11:25
Iranian FM: 21st Century Belongs to Asia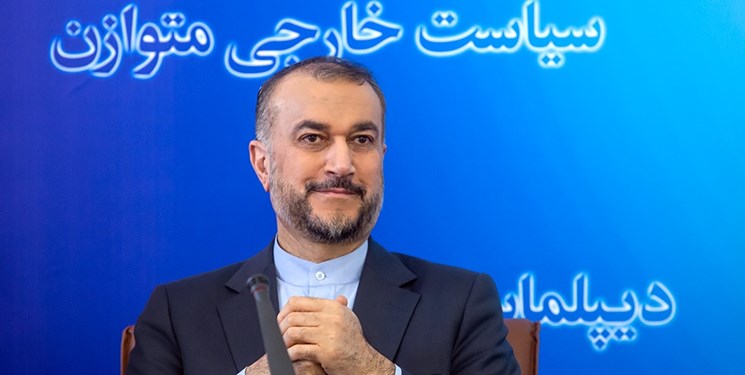 TEHRAN (FNA)- Iranian Foreign Minister Hossein Amirabdollahian stressed Tehran's Asian diplomacy, and further declared that his country believes that the current century belongs to Asia.
Amir Abdollahian made the remarks in a telephone conversation with his South Korean counterpart Park Jin on Monday.
During the phone call, the two sides discussed the most important issues of bilateral interest on regional and international levels.
The Iranian diplomat stressed enhancing relations with Asian countries is among the priorities of the Iranian administration's foreign policy, noting, "We believe that the current century belongs to Asia."
Amir Abdollahian said Tehran welcomes any initiative that would help promote ties between Iran and South Korea.
He emphasized that Iran and South Korea are "two important players" in Asia, and Tehran attaches special importance to cordial relations with Seoul.
The minister also expressed Tehran's readiness to boost cooperation with Seoul within the framework of regional and international organizations.
Elsewhere in his remarks, the senior official added that a recent agreement reached to unblock the country's frozen funds in South Korea will open a new chapter in the two country's relations.
The Islamic Republic and the United States recently reached a deal regarding the unblocking of about six billion dollars worth of Iran's assets, which were illegally blocked in South Korea under the pretext of US sanctions.
The South Korean foreign minister, for his part, lauded the agreement on unblocking Iran's frozen funds in his country, stating the move showed Seoul's practical commitment to the Iranian government and people.
Pointing to recent positive developments in relations between the two countries, he voiced Seoul's readiness to boost cooperation with Tehran with the goal of promoting peace and stability in the West Asia region.
The administration of President Seyed Ebrahim Rayeesi has been pushing to forge closer relations with neighbors, regional and Asian nations, Latin American countries as well as Eastern and African nations as part of a campaign against the US sanctions in place against the country.
Iranian officials say the future of the world will not witness unilateralism, and multilateralism will spread across the globe.
They stress that the future of the world and region will be shaped by regional countries and organizations, as a growing number of states across the globe have rejected unilateralism and coercion. They asked independent states to challenge the US hegemony in the region and around the world, and stressed that domineering behavior is not just special to Democrats or Republicans but in the nature of American policies.
Officials in Iran have underlined that the US has been defeated in the maximum pressure policy against Tehran, underscoring that the policy of isolating Iran has ended up in failure. They say Washington's sanctions and threats have all failed to cease Tehran's progress.