Politics
2023-September-14  16:54
Iran's Top Commander: Unity Among Regional States Guarantees Peace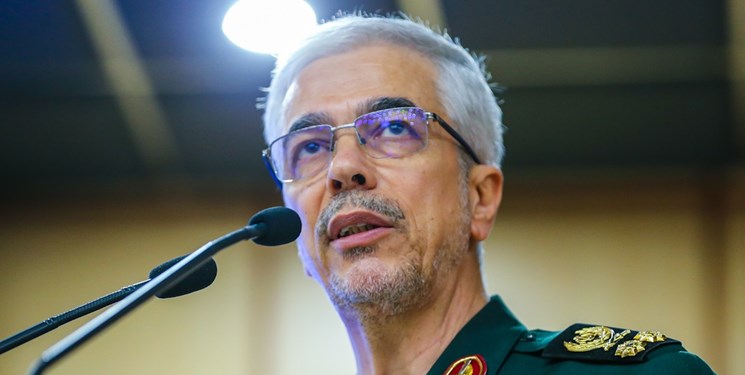 TEHRAN (FNA)- Chief of Staff of the Iranian Armed Forces Major General Mohammad Baqeri underlined that only unity among neighbors guarantees peace and security at common borders.
General Baqeri made remarks in a telephone conversation with Azerbaijan's Defense Minister Zakir Hasanov.
Iran's top general, meantime, denied some media speculations that Iran is building up troops at the country's border with Azerbaijan amid persisting tensions in the Nagorno-Karabakh region.
Hasanov, for his part, said Azerbaijan respects other countries' sovereignty and does not seek to encroach on its neighbors' territories.
The Azerbaijani minister proposed holding joint drills between the two countries, and invited General Baqeri to pay a visit to Azerbaijan.
Located in the South Caucasus, the landlocked region of Nagorno-Karabakh has been at the center of a dispute between Azerbaijan and Armenia for more than three decades.
Since gaining independence from the former Soviet Union in 1991, the two neighboring countries have fought two wars, in 1994 and 2020, over the mountainous territory.
Karabakh is recognized as part of Azerbaijan by the international community although it has a predominantly Armenian population that has opposed Azerbaijani governance since the separatist war in 1994.
Tensions remain high and skirmishes along the shared border are a regular occurrence despite mediation efforts by the European Union, the United States and Russia.
Russia brokered a peace deal between the two sides in November 2020, bringing an end to a 44-day war in the region. It has since deployed about 2,000 troops to the region to serve as peacekeepers.