World
2023-September-14  16:36
NHS Waiting Lists Hit New Record High of 7.7 Million in England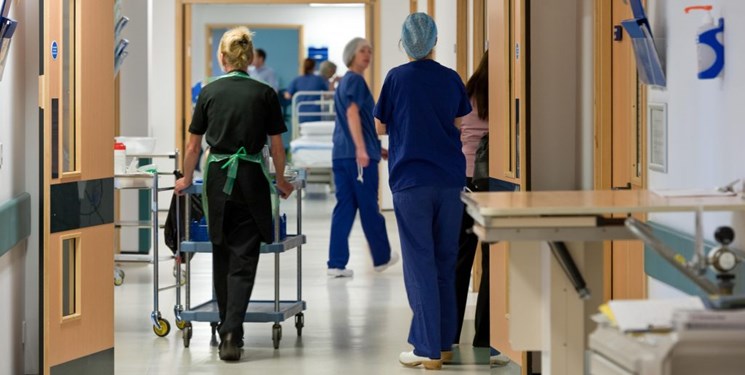 TEHRAN (FNA)- The NHS waiting list in England has hit a new record high, with 7.7 million people – around one in seven – waiting for treatment, data showed.
New figures from NHS England show a rise in the overall list, plus more people facing long waits of a year or more compared to the previous month, The Evening Standard reported.
The waiting list for treatment has been growing for much of the last decade, passing three million in 2014, four million in 2017, five million in 2021 and seven million in 2022.
In February 2020, the last full month before the start of the COVID-19 pandemic, the waiting list stood at 4.57 million.
Since then, the list has increased by just over three million, to 7.68 million as of July this year – the latest monthly figures just released by NHS England.
This is up from 7.57 million in June and the highest number since records began in August 2007.
Prime Minister Rishi Sunak has made cutting waiting lists one of his priorities for 2023, pledging in January that "lists will fall and people will get the care they need more quickly".
The new data shows 389,952 people in England had been waiting more than 52 weeks to start routine hospital treatment at the end of July, up from 383,083 at the end of June.
Some 7,289 people in England are also estimated to have been waiting more than 18 months to start routine hospital treatment at the end of July, up from 7,177 at the end of June.
When it comes to cancer, the picture is mixed, with a rise in the number of urgent cancer referrals made by GPs to 263,696 in July, up 1% on 261,006 in June and up 10% year-on-year from 239,739 in July 2022.
The proportion of cancer patients who saw a specialist within two weeks of being referred urgently by their GP fell from 80.5% in June to 77.5% in July, remaining below the target of 93%.
The number of patients waiting longer than 62 days since an urgent GP referral for suspected cancer was down slightly, the data further showed.
Some 62.6% of cancer patients who had their first treatment in July after an urgent GP referral had waited less than two months, up from 59.2% in June.
The target is 85% and will remain one of the key cancer measures following the streamlining of performance standards in October.
Meanwhile, 74.1% of patients urgently referred for suspected cancer were diagnosed or had cancer ruled out within 28 days, up from 73.5% the previous month.
The target is 75% and this will also remain one of the performance standards beyond October.
Siva Anandaciva, chief analyst at the King's Fund, said, "Today's performance stats show there was no summer reprieve for under-pressure health services, and they come at a time when the NHS is in the spotlight for poor performance and culture."
"There continue to be real issues with how long patients are waiting for care in key services, including in A&E where 73% of patients are being seen within four hours, which is below the Government's 76% recovery target and well below the 95% NHS standard patients are entitled to," Anandaciva added.
"Continued industrial action, including next week's unprecedented combined junior doctors' and consultants' strike, will hinder the NHS's ability to clear this backlog," Anandaciva said, adding, "The Prime Minister made tackling waiting lists one of his key priorities, but the longer industrial action rumbles on, the less likely that ambition will be met."
"The real question is how the NHS got to this point and therefore how it gets out of its current cycle," Anandaciva  said, adding, "Under successive governments, short-term thinking has slowly run the NHS into the ground, with ministers instead opting for quick fixes to patch up major problems."
"Today's announcement of £200 million more funding to boost winter capacity in the NHS is welcome, but to free up beds and staff in hospitals, there needs to be a fundamental focus on bolstering capacity in community and primary care settings as well as social care reform," Anandaciva said.
NHS England said the data showed ambulance response times have improved for the third month in a row despite A&Es facing their busiest summer ever.
There were more than 6.5 million attendances in A&Es across June, July and August – more than 20,000 higher than the previous record in 2019, it said.
It also pointed to an improvement in average waits for planned care.
Professor Julian Redhead, NHS England's national clinical director for urgent and emergency Care, said, "Today's figures show that despite ongoing pressures across the NHS, including record demand for emergency care this summer, and an increase in COVID cases during July and August, NHS staff are continuing to deliver for patients."
"Category 2 ambulance response times are more than 10 minutes faster than a year ago, and significant progress continues to be made to bring down the longest waits for elective care despite months of disruption from industrial action," Redhead added.
Professor Pat Price, of the CatchUpWithCancer campaign, said the cancer figures show "we are still massively short in hitting the Government's target of no more than 85% of cancer patients waiting more than 62 days between urgent GP referral and their first treatment."
"Today's figures reveal that nearly 40% of cancer patients are missing their life-saving cancer treatment: this is over double the Government's own target," Price said, adding, "This is a tragedy that cannot continue."
Dr Tim Cooksley, president of the Society for Acute Medicine, said, "These figures reflect the tremendous efforts of NHS staff to keep the system afloat."
"However, they are all demonstrate a trajectory towards a winter equally as bad as last year's 'worst ever,'" Cooksley added.
Shadow Health Secretary Wes Streeting said patients were waiting an "unacceptably long" time.
He added, "On the NHS, Rishi Sunak is Inaction Man, refusing to meet with doctors to end NHS strikes and adding to the Conservatives' NHS backlog, leaving patients waiting for months on end in pain and agony."