Politics
2023-September-18  13:22
Daesh Militant Captured in Southeastern Iran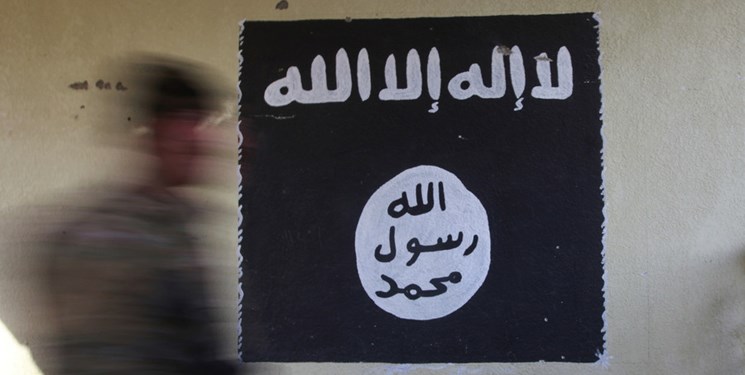 TEHRAN (FNA)- Iranian security forces managed to arrest a member of the Daesh (also known as ISIL or ISIS) terrorist group in Southeastern province of Kerman.
The Islamic Revolution Guards Corps (IRGC) headquarters in Kerman announced on Monday that the militant was employed as sleeper cell in one of the cities in the province to carry out a terrorist operation after receiving the order from the higher-ups.
The IRGC headquarters added his plot was foiled before he could take any action to carry out acts of terror.
Back in late July, the Iranian Intelligence Ministry announced that the country's security agents have nabbed a terrorist team sponsored by the Israeli spy agency Mossad that was planning to explode the tomb of Lieutenant General Qassem Soleimani in Kerman province.
It added that the main ringleaders of the group reside in Denmark and the Netherlands.
READ MORE: Intelligence Minister Says 200 Terrorists Captured by Iran During Past Months
Iran has been the target of terrorist attacks in the past few decades and thousands of its citizens have been martyred by the terrorist groups. Iranian officials stress that the country is a victim of terrorism. They say Tehran has lost more people than any other country in the fight against terrorism, critisizing the Western countries for their double-standard policies on terrorism.
In recent years, Iranian security agents have captured dozens of members of the Daesh terror group planning to launch terror attacks across the country. The militants were involved in making explosives and hand-made bombs and linked to foreigners and planned to carry out counter-security acts and set up operational groups to direct the riots in Iran.
In mid-August, a religious site in Iran's Southern city of Shiraz came under a second fatal raid by Daesh terrorists in less than a year, martyring two pilgrims and wounding eight others. The holy shrine was hit by a similar attack in late October 2022. Authorities confirmed that 15 pilgrims, including women and children, were martyred and dozens more injured.
In mid-June 2017, Iran's Parliament and the Imam Khomeini Mausoleum in the capital Tehran came under terrorist attacks by Daesh terrorists.
The attack on the parliament happened when at least four gunmen, disguised as women, entered the visitors' hall of the building, opening fire on the security guards there. According to an Interior Ministry statement, the terrorists were all killed before they could make it to the administrative building of the parliament. Separately, gunmen attacked the Imam Khomeini Mausoleum in Tehran, opening fire on people inside and wounding a number of them.
At least 17 people were killed in the attacks and nearly 50 were injured in the attacks, which were later claimed by the Daesh terrorist group.