World
2023-September-20  18:53
Canadian Housing Costs Hit 30-Year High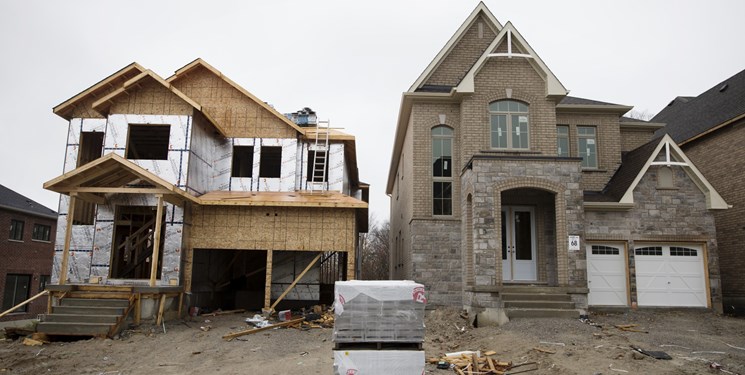 TEHRAN (FNA)- Canadians are paying more for housing as of August 2023 than in the past three decades, Statistics Canada data showed.
The latest Consumer Price Index (CPI) report released on Tuesday is putting an emphasis on rising rent and mortgage prices (opens in a new tab) that are — in part — fuelling the higher rate of inflation, CTV reported.
According to StatCan, shelter prices were up six percent year-over-year in August after increasing 5.1 percent in July.
The increase was led by rent, StatCan's report shows, which rose 6.5 percent year-over-year nationally after a jump in July by 5.5 percent.
"Year over year, this is the highest rent increase that we've seen in at least 30 years since the start of the 1990s(opens in a new tab)," David MacDonald, senior economist at the Canadian Centre for Policy Alternatives, told CTV News Channel on Tuesday.
In August, Canada's national average rental price was $2,117(opens in a new tab), a monthly increase from July of 1.8 percent and a surge of 9.8 percent annually, data from Rentals.ca shows.
The metric is based on new listings, not what existing tenants are paying per month, but it does highlight the challenges new renters face in Canada.
Part of the reason for higher rental prices is due to a higher interest rate environment, the CPI report says. In communities with high cost of living, that can "create barriers" to homeownership.
When Canadians are not able to afford homes they rent for longer, decreasing a city's rental vacancy rate and putting "upward pressure" on prices.
Population growth can also play a factor, the report from Rentals.ca says.
Increasing costs of borrowing from banks also contributed to higher shelter prices, StatCan notes.
In August, this rose "slightly faster" at 30.9 percent compared with 30.6 percent in July.
The Bank of Canada has been raising the cost of mortgages to lower headline inflation.
"We're in this dangerous situation where we are not within this one- to three-percent range, whereabout key parts of the index are going the wrong way," MacDonald said.
Context is needed when understanding decisions by the Bank of Canada, MacDonald says, due to the CPI report placing blame on higher interest rates.
"The theory here is that if interest rates go high enough, you get higher unemployment, you get less spending in the economy," MacDonald said, adding, "And as a result of that, you see lower inflation."
With a high interest rate, there will be a "bigger impact" on the housing markets, which MacDonald said would decrease prices and lower rent.
"The real danger is that we're not getting to where we need to be even at a five percent interest rate(opens in a new tab)," he said, adding, "We might get there at seven percent but we might not like the consequences in other areas of the economy."