Politics
2023-September-25  11:13
Defense Ministry Spokesman: Iran in Possession of 'Israel-Striker' Missile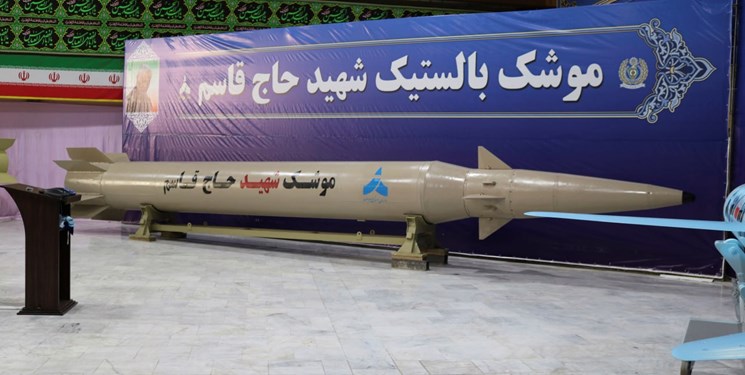 TEHRAN (FNA)- Iranian Defense Ministry Spokesman Brigadier General Reza Talaei-Nik praised the country's astonishing achievements in defense fields, and said Tehran has developed missiles specifically designed to pound targets inside the Israeli-occupied territories.
"Today, Iran is the region's prime power in defense," Talaei-Nik stated on Sunday. 
"We were all by ourselves before the war, but today they say no equation in the region can be balanced without Iran; this is the defensive power that has been achieved," he added.
Pointing to various threats posed against Iran, the spokesperson said Iran is in possession of precision strike missiles that are named after top anti-terror commander Lieutenant General Qassem Soleimani, who was martyred by the US military in January 2020, and capable of hitting Israel.
"Today, we have missiles at our disposal that we have named 'Israel-striker' missiles," Talaei-Nik stressed.
"We have Israel-striker missiles; Martyr Haj Qassem missile is a missile capable of striking Israel," he added.
Martyr Haj Qassem missile is a surface-to-surface ballistic missile with a range of 1,400 kilometers. The sophisticated missile weighs more than seven tons and is 11 meters long, with a 500-kg warhead. With a speed 12 times greater than that of sound while entering the atmosphere, the missile is able to pass through any missile defense system and destroy the target owing to its high accuracy and powerful warhead.
READ MORE: IRGC Deputy Commander Says Israel Powerless Against Iran's Hypersonic Missiles
The Islamic Republic's military doctrine holds that the country's armed capability solely serves defensive purposes.
Military comanders say Iran stands among the world's top states manufacturing drones and precision-striking missiles, and add different types of domestically-built military equipment are favored by world powers.
Iranian military experts and technicians have in recent years made substantial headway in manufacturing a broad range of indigenous equipment, making the armed forces self-sufficient in the weaponry sphere.
Iranian officials have repeatedly stressed that the country will not hesitate to boost its military capabilities, including its missile and drone power, which are entirely meant for defense, and that Iran's defense capabilities will never be subject to negotiation.