World
2023-September-25  17:27
Report: BRICS Expansion Aims to Reduce 'Dollar's Decades-Long Dominance'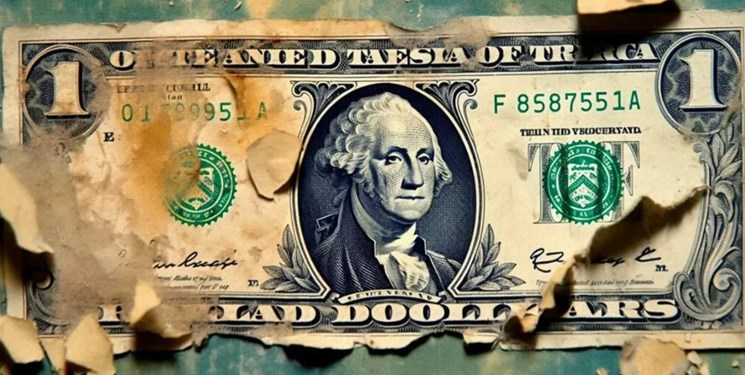 TEHRAN (FNA)- BRICS is going ahead with efforts to achieve its goal of "ousting the US dollar as the dominant global currency," a US newspaper reported.
The news outlet referred to the group's summit in South Africa last month, when the alliance "took a major step toward flexing its communal currency muscle", according to Sputnik.
During the gathering, six new members were green-lit to join the organization, including Saudi Arabia, Iran, Ethiopia, Egypt, Argentina, and the United Arab Emirates (UAE). The group previously comprised Brazil, Russia, India, China, and South Africa.
As a result, the newspaper added, BRICS now brings togethor six of the world's top oil producers, namely, Saudi Arabia, Russia, China, Brazil, Iran, and the UAE.
The newspaper described BRICS expansion as part of the group's efforts to reduce "the dollar's decades-long dominance and end its use as the preferred payment for the one commodity that still dominates global trade: oil".
According to the media outlet, the process of de-dollarizing" the world economy is fraught with "dangerous consequences" for the US, not least because diminishing the greenback's importance would allow Iran and Russia "to become immune" to sanctions that America earlier slapped on them.
The newspaper recalled that during the summit, BRICS members noted, in particular, that the group's "leverage in the oil market has never been greater" and that it has given them "unprecedented power to finally replace the dollar on the global energy markets with their own domestic currencies".
Meanwhile, a UK media outlet reported that India started paying for some Russian oil imports in yuan, while China also began using its yuan to pay Moscow for most of its energy imports in the first quarter of this year.
Addressing participants of the August summit, Russian President Vladimir Putin underscored that Moscow and its partners in BRICS are "working to fine-tune effective mechanisms for mutual settlements and monetary and financial control". He also pointed out that de-dollarization within the BRICS bloc is "irreversible" and gaining pace.
The Russian head of state was echoed by Brazil's President Luiz Inacio Lula da Silva, who emphasized that, "The creation of a currency for trade and investment transactions between BRICS members increases our payment options and reduces our vulnerabilities".
He struck the same tone during his visit to China in April, when da Silva asked "why we can't do trade based on our own currencies".
"Who was it that decided that the dollar was the currency after the disappearance of the gold standard?" the Brazilian president added.