World
2023-September-26  09:18
NHS England Patients Wait Up to Two-And-A-Half Years for An MRI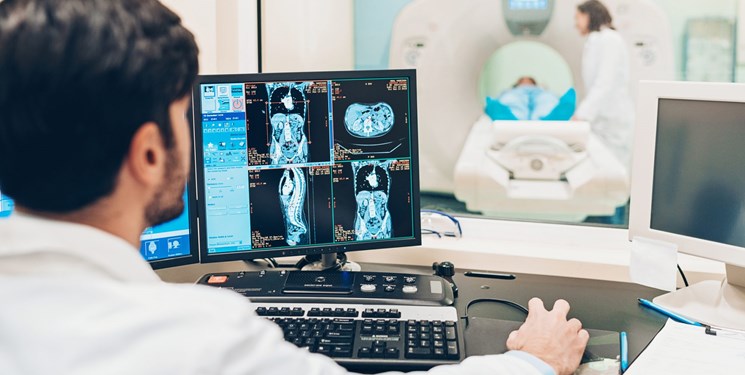 TEHRAN (FNA)- Some patients in England are waiting up to two-and-a-half years for important diagnostic tests such as ultrasound, MRI and CT scans, according to figures seen by the Guardian.


The longest waits were two-and-a-half years for an MRI scan, almost two years for an ultrasound and a year for a CT scan, responses to freedom of information requests by the Liberal Democrats show.
People with heart problems are among the worst affected. Examples from NHS trusts included a 49-week wait for an echocardiogram and a 475-day wait for an angiography.
Under the NHS constitution, patients should wait less than six weeks for diagnostic tests. The target is for only 1% to wait more than six weeks, but now 25% of all patients do so, according to research from the House of Commons library, commissioned by the Lib Dems.
The figures also show that the waiting list for diagnostic tests has shot up by more than half a million to 1.6mln – a rise of 50% since 2019. The diagnostic waiting list includes anyone who has been referred for a check or test. It is different to the 7.7 million people who are waiting for treatment, as this figure measures people who have been referred to a consultant. While this can include patients waiting for a scan or check as part of their consultant-led treatment, the diagnostic test numbers include all patients waiting for a test, not just those being treated by a consultant.
Diagnostic procedures are carried out for a range of purposes including diagnosing cancer, identifying heart disease and establishing the extent of musculoskeletal injuries. More than 2mln are carried out each month in the NHS in England.
The government is opening new community diagnostic centres but many patients face waits of several weeks for tests despite this additional investment.
The biggest increase was in the number of patients waiting for MRI scans, where the waiting list has jumped by a third and now stands at 280,000. For CT scans, it has shot up by 40,000 to 180,000.
The Lib Dems' FoI request to NHS trusts found that the longest time for standard diagnostic scans was at Sandwell and West Birmingham NHS trust, where someone waited 914 days for an MRI scan, 665 days for a non-urgent X-ray, 693 days for an ultrasound and 367 days for a CT scan.
One person at Wye Valley NHS trust waited 49 weeks for an echocardiogram, while for an angiography, the longest reported wait was 475 days at Milton Keynes University hospital foundation trust.
Ed Davey, the leader of the Lib Dems, said, "What this Conservative government has done to the NHS is nothing short of a national scandal. Millions are forced to wait in pain and discomfort, anxiously wondering when they will get a diagnosis, let alone treatment."
"We cannot fix our economy without fixing our NHS. People can't get back to work when they're stuck waiting to see a GP, get a diagnosis or start treatment. The longer they wait, the worse their health gets and the greater the stress for themselves and their loved ones," Davey added..
"Ministers are missing in action in this NHS crisis, and it's patients who are suffering. We need urgent action to get on top of this mess and end these appalling delays," Davey said.
The party is calling for an expansion of community diagnostic centres to help people be seen quicker, as well the right for everyone to see their GP within seven days, which they said could be achieved by increasing the number of appointments and the number of GPs by 8,000.
Rachel Power, chief executive of the Patients Association, said, "Waiting for a diagnosis is miserable and for some it can be painful and frightening … We worry that long waits for diagnostic testing may result in delays to treatment, which then may come too late to be effective."
According to NHS England figures, the average waiting time for diagnostic tests has fallen from almost nine weeks at the peak of the coronavirus pandemic to just 3.1 weeks in July and that overall, there were a total of 2.2mln tests and checks carried out in July.
Miriam Deakin, director of strategy and policy at NHS Providers, said ongoing strikes were compounding the problem, with official figures expected to show more than a million patients had care pushed back because of industrial action.
Jo Newens, chief operating officer at Sandwell and West Birmingham hospitals NHS trust apologised for the long waiting times, but said it was working hard to reduce them. Measures include expanding weekend appointments and a refurbished MRI centre to increase capacity and "help speed up the patient journey for those awaiting diagnostics", she said.
A spokesperson for Wye Valley NHS trust said, "In the last year, post-pandemic, we have made significant headway in reducing waiting times for echocardiograms for urgent and routine appointments, including expanding the echocardiography team and the introduction of seven-day working to increase clinical slots so patients can be seen more quickly."
A spokesperson at Milton Keynes University hospital said there could be several reasons why some patients waited longer for treatment, including urgency or clinical need, the choices of that individual patient and clinical timing and complexity of the procedure.
They said, "We constantly review all of our waiting lists and – where it is clinically appropriate – we bring patients forward to receive their treatment in the shortest time possible."
The Health Minister Maria Caulfield MP, said, "If the Liberal Democrats really cared about reducing NHS waiting lists, they wouldn't have voted against our Minimum Service Levels Act, which will reduce strike disruption for patients."
"This Conservative Government is focused on the people's priorities and taking action to cut waiting times – including announcing an additional £200mln to boost NHS resilience and care this winter," Maria said.
"We have already virtually eliminated two year waits and reduced 18-month waits by 91% from their peak, and will continue to cut waiting times through record investment in the NHS to ensure that patients get the care they need," Maria  added.