Politics
2023-September-27  10:37
IRGC Aerospace Commander: Iran Role-Model in Drone Field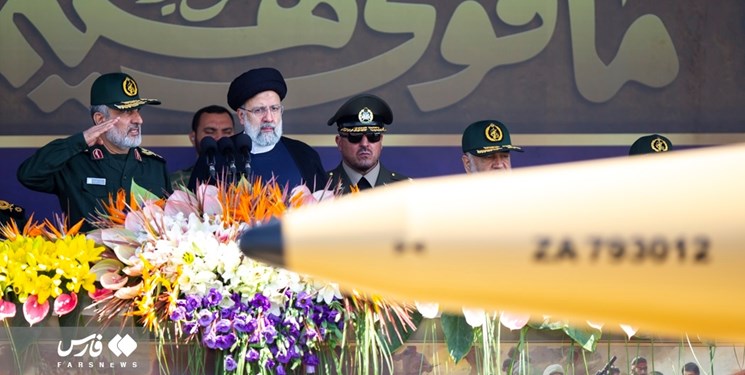 TEHRAN (FNA)- Islamic Revolution Guards Corps (IRGC) Aerospace Commander Brigadier General Amir Ali Hajizadeh lauded Iran's defense industry for developing unmanned aerial vehicle (UAV), and said his country has become a role model for several states in manufacturing various type of drones.
Brig. Gen. Hajizadeh made the remarks in a ceremony on the anniversary of Iraq's imposed war on Iran in the 1980s on Tuesday, hailing the country's military power and cutting- edge defense technology.

He stressed Iran has become more than a regional power, and a "trailblazer" in the drone field.
"Iran is at a world level in the field of drones and has become a trailblazer in the field of techniques and tactics," Hajizadeh stated, stressing that many world countries use Iran's expertise as a model in manufacturing drones.
The senior commander added Tehran uses drones "not only for reconnaissance, surveillance, combat and defense missions", but for "dozens of missions".
Iranian military officials praise the country's defense industry sector for its great progress in the past decades, stressing that Tehran has manufactured such advanced defense equipment that the world military powers are vying to gain access to them.
Tehran has in recent years gained significant progress in developing surveillance and combat drones. Iranian military officials announce that the country stands among the world's top states manufacturing UAVs.
Military officials say Tehran is self-sufficient in building drones from their fuselage to various subsystems and engines, adding the country's Armed Forces are equipped and ready to carry out any type of drone operations and missions.
Back in early February, Commander of the Iranian Army's Air Force Brigadier General Hamid Vahedi admired the country's self-sufficiency in the production of various types of UAVs, and said that Iran's drone power has increased by 33 percent.
The Islamic Republic's military doctrine holds that the country's armed capability solely serves defensive purposes.
Iranian military experts and technicians have in recent years made substantial headway in manufacturing a broad range of indigenous equipment, making the armed forces self-sufficient in the weaponry sphere.
Iranian officials have repeatedly stressed that the country will not hesitate to boost its military capabilities, including its missile and drone power, which are entirely meant for defense, and that Iran's defense capabilities will never be subject to negotiation.