Society_Culture
2023-September-27  14:41
Iran Successfully Orbits Homemade Satellite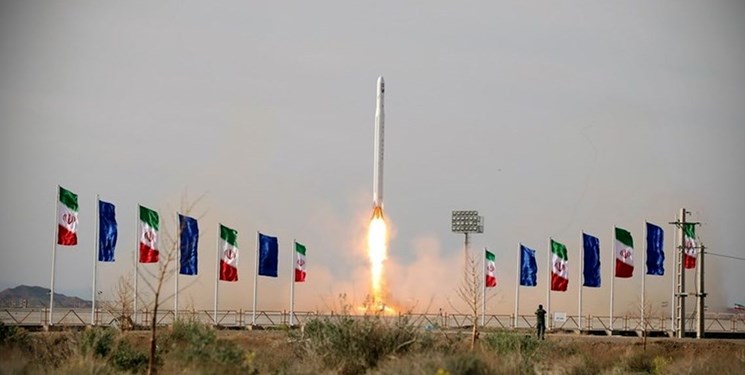 TEHRAN (FNA)- Iranian Minister of Communications and Information Technology Issa Zarepour announced that Tehran has sent a homegrown satellite to high altitudes on Wednesday.
"With the efforts of IRGC Aerospace Force specialists, a few moments ago, the Nour-3 imaging satellite was successfully placed into a 450 km orbit of the earth with the Iranian Qased satellite carrier," Zarepour wrote on X, formerly known as Twitter.
"I congratulate all [Iranian] people, those active in the country's space industry, and the IRGC's space experts for this success. God willing, this year will be a fruitful year for the country's space industry," he added.
Back in late August, Iranian Defense Minister Brigadier General Mohammad Reza Ashtiani stated Tehran plans to launch two or three satellites by the end of the Iranian calendar year (ending in mid-March 2024).
Iran has taken giant strides in the field of science of technology in recent years, despite US sanctions, and is among the world's top 10 states capable of building and launching satellites.
Iran launched its first satellite Omid (Hope) in 2009 and its Rasad (Observation) satellite was sent into orbit in 2011. In 2012, Iran successfully put its third domestically-made satellite, Navid (Good News), into orbit.
In April 2020, the country announced the successful launched of its first military satellite into orbit. In March 2022, it blasted its second military satellite into space. And in August 2022, Iran sent Khayyam, a high-resolution imaging satellite, into orbit.
The Iranian Space Agency (ISA) has announced that work was underway to prepare several more satellites for launch into the orbit.
Iranian President Seyed Ebrahim Rayeesi has stressed continued efforts to further advance space technology.
"The obtainment of this technology is among the manifestations of national might, which was made possible with the efforts of the Armed Forces - specially the Islamic Revolution Guards Corps (IRGC) and the Communications Ministry - and which must continue with greater force," he noted.
President Rayeesi has underlined that the new achievements in the aerospace industries will be unveiled in the future. He underscored the government's serious determination to advance space technology.