Politics
2023-September-29  14:43
Navy Commander: Iran to Set Up Permanent Base in Antarctica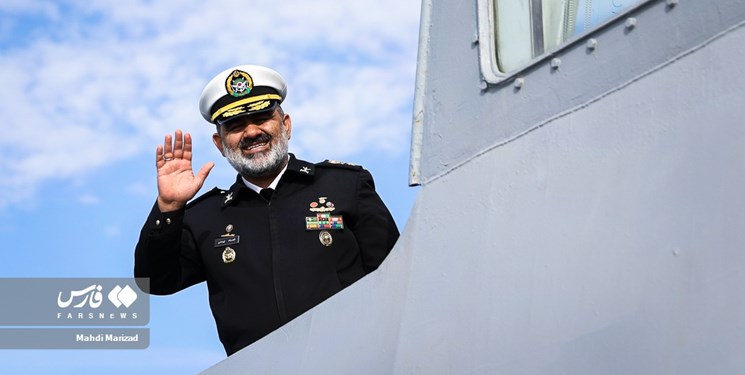 TEHRAN (FNA)- Iranian Navy Commander Rear Admiral Shahram Irani said that Iran will set up a permanent station in Antarctica.
"We have ownership in Antarctica and the plan is to hoist the Iranian flag there and establish a permanent base," Admiral Irani said.
Iranian officials have previously talked about the need for a permanent station in Antarctica. For example, Managing Director of the Iranian National Institute for Oceanography (INIO) Vahid Chegini told Iranian media back in 2012 that there were plans for a permanent station at the South Pole within the following three years, a plan that has yet to materialize.
In a relevant development earlier this month, Iran's naval forces took delivery of a number of long-range and precision-guided naval cruise missile, named "Abu Mahdi", whose command-and-control systems has been equipped with artificial intelligence.
The Iranian Navy and the Islamic Revolution Guards Corp (IRGC)'s Navy took delivery of the "naval cruise missiles -- with a range of more than 1,000 km, significant destructive power and operational range -- in a ceremony attended by senior military officials as part of the plan to bolster the naval force's combat power.
Iran's Defense Minister Brigadier General Mohammad Reza Ashtiani said during the ceremony that the Abu Mahdi cruise missile is capable of confronting electronic warfare and evading radar systems and has utilized artificial intelligence to chart its optimal flight path.
The domestically-manufactured naval cruise missile would expand Iran's naval defense coverage zone by several times and allow the navy units to broaden their operational range, Defense officials say.  
In August 2020, Iran unveiled two new missiles which named after top Iranian Commander Lieutenant General Qassem Soleimani and his Iraqi trenchmate Abu Mahdi Al-Muhandis, the second-in-command of Iraq's PMU, who were assassinated outside Baghdad's international airport in a US raid in January 2020.
The projectile, known as the first long-range naval cruise missile, has distinguishing features in terms of precision-strike, destructive power, bypassing maritime terrains and penetrating into the enemy's air defense systems. It can be deployed in a short period of time, can choose among targets in the field and can streak at low altitudes for radar-evading maneuvers and alter its course and height in midair.
The cruise missile has a powerful warhead capable of detonating various warships, frigates and destroyers by hitting the target from different directions. The Abu Mahdi launch system can prepare and fire several missiles at short intervals, with various trajectories and from diverse fixed and mobile launchers.
The projectile's seeker has both active and passive radar homing systems, which make it suitable for electronic warfare, increase its stealth capabilities, and turn the missile into a "specter" that rains on the target without being detected.
The Islamic Republic's military doctrine holds that the country's armed capability solely serves defensive purposes.
Iranian military experts and technicians have in recent years made substantial headway in manufacturing a broad range of indigenous equipment, making the armed forces self-sufficient in the weaponry sphere.
Iranian officials have repeatedly stressed that the country will not hesitate to boost its military capabilities, including its missile and drone power, which are entirely meant for defense, and that Iran's defense capabilities will never be subject to negotiation.