Politics
2023-October-2  10:09
Navy Chief: 12 Anti-Ship Cruise Missiles Mounted on Iranian Destroyer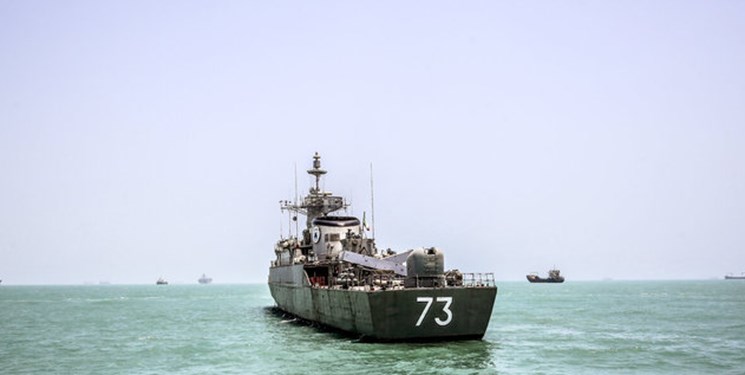 TEHRAN (FNA)- Commander of the Iranian Navy Rear Admiral Shahram Irani said that the Sabalan military vessel has become the first destroyer equipped with a dozen anti-ship cruise missiles.
Rear Admiral Irani made the remarks in an interview with Tasnim news agency,stating that the Iranian Navy has furnished the Sabalan destroyer with 12 anti-ship cruise missiles, breaking the record for the number of guided missiles installed on Iranian vessels.
He noted the missile-equipped destroyer will be unveiled soon.
Sabalan is an Alvand-class frigate of Iran's Navy. Previously, Sablan was furnished with 4 anti-ship cruise missiles and took part in 13 Iranian naval fleets.
Iran's Sahand and Sina frigates have each been equipped with eight cruise missiles.
READ MORE: Senior Commander Says Advanced Indigenous Destroyer to Hand Over to Iranian Navy in Near Future
In recent years, Iran's Navy has increased its presence in international waters to protect naval routes and provide security for merchant vessels and tankers. In line with international efforts against piracy, the Iranian Navy has been conducting patrols in the Gulf of Aden and the Indian Ocean, safeguarding merchant containers and oil ships owned or leased by Iran or other countries.
The naval forces have in recent years managed to thwart several pirate attacks on both Iranian and foreign oil tankers and trade vessels
The Iranian naval forces succeeded in escorting more than 10,000 commercial ships to ensure their safe passage during the eight years of the Sacred Defense (1980-88). And over the past 12 years, the forces have thwarted hundreds of pirate attacks.
The Islamic Republic's military doctrine holds that the country's armed capability solely serves defensive purposes.
Iranian military experts and technicians have in recent years made substantial headway in manufacturing a broad range of indigenous equipment, making the armed forces self-sufficient in the weaponry sphere.
Iranian officials have repeatedly stressed that the country will not hesitate to boost its military capabilities, including its missile and drone power, which are entirely meant for defense, and that Iran's defense capabilities will never be subject to negotiation.