Society_Culture
2023-October-6  18:53
Iran's Karate Athlete Wins Gold in Asian Games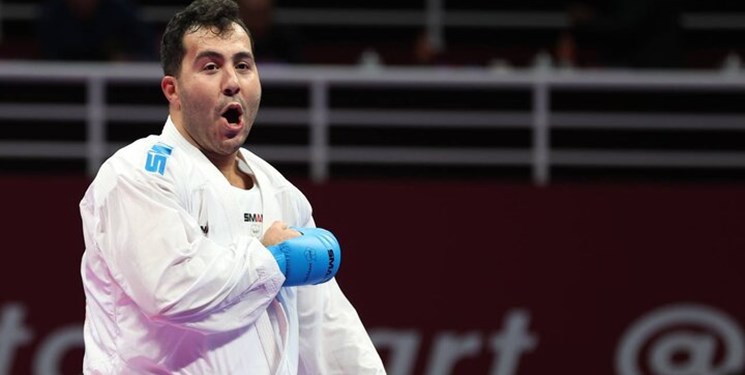 TEHRAN (FNA)- Iranian athlete Sajjad Ganjzadeh gained a gold medal in karate in the 2022 Asian Games on Friday.
Ganjzadeh defeated Kyrgyzstan's Adilet Shadykanov 4-2 in the men's Kumite +84 kg final.
Ganjzadeh had defeated Vatthana Xayasan from Laos 8-3, Pakistan's Muhammad Awais 9-1, and Thailand's Teerawat Kangtong 3-2 before reaching the final.
With more than 12,000 competitors from 45 nations and territories, the Asian Games has more participants than the Olympics.
Iran has sent 289 male and female athletes to the Games in 34 sports events.