World
2023-October-12  15:23
NHS Waiting List in England Rises to A New Record of 7.75mln People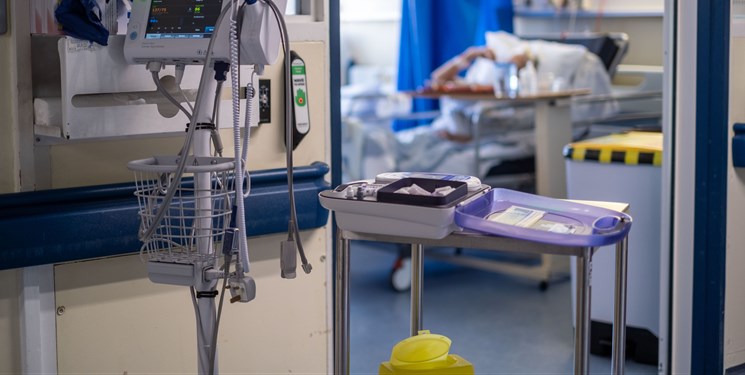 TEHRAN (FNA)- The number of people waiting for routine treatment on the NHS in England has risen again to a new record of 7.75 million people – a rise of just under 70,000 on the previous month.
The figure, for the end of August, is the highest number since records began in August 2007. Prime Minister Rishi Sunak has made cutting waiting lists one of his priorities for 2023, pledging in January that "lists will fall and people will get the care they need more quickly", I News reported
Some 8,998 people in England are estimated to have been waiting more than 18 months to start routine hospital treatment at the end of August, up from 7,289 at the end of July. The Government and NHS England set the ambition of eliminating all waits of more than 18 months by April this year, excluding exceptionally complex cases or patients who choose to wait longer.
A total of 396,643 people in England had been waiting more than 52 weeks to start routine hospital treatment at the end of August, up from 389,952 at the end of July. Officials have set the ambition of eliminating all waits of more than a year by March 2025.
Patients will be waiting for treatment ranging from hip replacements to surgery to remove cancerous tumours.
Professor Peter Friend, Vice President of the Royal College of Surgeons of England, said, "Increased demand, record staff vacancies and industrial action all continue to hold back recovery efforts. Whilst NHS staff continue to work hard to reduce waiting lists, this is happening in extremely challenging circumstances – and that is before winter pressures hit."
"The government's recent financial boost to help the health service this winter is very much welcome. However, the prime minister's key pledge of reducing the size of the waiting list by March 2024 is looking more and more in doubt," he said.
"The government must continue to fund surgical hubs in areas that are struggling to bring down long waits for operations. These are physically separated from emergency services in hospitals and allow scheduled tests and planned operations to proceed, unaffected by increased pressure in other parts of the hospital. There has been good progress in implementing these, but we'd like to see a surgical hub in every area of the country, prioritising those facing the longest waiting lists," he added.
The number of people waiting more than 12 hours in A&E departments in England from a decision to admit to actually being admitted was 33,107 in September, up 15 percent from 28,859 in August. The figure hit a record 54,573 in December 2022.
The number waiting at least four hours from the decision to admit to admission has also increased, from 120,120 in August to 125,829 in September, a rise of 5 percent.
A senior medic has warned industrial action across the NHS must end before winter to avoid "appalling" patient outcomes and experiences. Dr Tim Cooksley, president of the Society for Acute Medicine (SAM), spoke out ahead of the start of the organisation's two-day conference in Glasgow.
He said NHS acute care services continued to be under "immense strain" with clinicians expecting the coming months to be as chaotic and challenging as those witnessed last winter.
Dr Cooksley said, "While increased numbers of patients seen through acute medical same day emergency care services continues to help mitigate the current crisis, high absence levels, burn out and low morale among staff continues to dominate the healthcare picture across the UK."
"I want to reflect upon the immense efforts acute medical teams continue to make to the delivery of patient care – with them the awful experiences for patients last winter would have been even worse. Our concern now is that, in light of current immense strain, ongoing industrial action must be resolved before the extreme pressures of winter hit," Dr Cooksley added,
"The current trajectory means if this does not happen the severity of patient outcomes and experiences over the winter months will be appalling," he said.
Meanwhile, NHS England said it has delivered on its ambition to roll out 10,000 virtual ward beds by the end of September. Figures published on Thursday show that more than 240,000 patients have now been treated on virtual wards with research showing people who are treated at home recover at the same rate or faster than those treated in hospital.
Some 10,421 virtual ward beds have been created for patients who can get treatment for illnesses such as COPD, heart failure or frailty conditions at home. Patients are cared for by clinicians who can provide a range of different types of care, including blood tests, prescribing medication, or administering fluids through an IV drip. They are reviewed daily with a home or virtual visit as part of the 'ward round', as well as the use of technology like apps, wearables, and other medical devices so staff can easily check in and monitor their recovery.
New data also shows September was the busiest month for ambulance services so far this year with 827,690 calls to 999 and a record September for the most serious ambulance incidents, with 77,553 category one callouts.
Last month was also the busiest ever September for A&E staff with 2,165,741 attendances, up almost 8 percent on the same month last yearand 522,000 emergency admissions last month, up 7.1 percent on September last year.
Despite six days of industrial action in August, the NHS has treated 10 percent more patients (1,422,225) compared to the same month pre pandemic (in August, 1,292,163, 2019). However, industrial action continues to impact hospital capacity and services, including discharge and routine care, officials said. September saw four days of industrial action, including the first ever joint action by junior doctors and consultants on September 20 .
Professor Sir Stephen Powis, NHS national medical director, said, "Our world-leading virtual ward programme is a huge leap forward in the way the NHS treats patients enabling them to receive hospital-level care in their own home."
"We know that industrial action is also continuing to pile pressure on services and impact capacity adding a lot of pressure to hospitals before winter, coming on top of high levels of demand… But despite this pressure, it is clear from today's figures that NHS staff are working incredibly hard to deliver for patients with 10 percent more patients coming off the waiting list in August than the same month before the pandemic," he added.
August was also a record month for urgent cancer referrals seen (267,555), up more than a third on the same month pre-pandemic (200,317 in August 2019) and up from 256,942 referrals in August last year. There were also continued high levels of people starting cancer treatment in August, a total of 28,363, up 10 percent on the same month pre-pandemic (in August, 25,767, 2019).