Society_Culture
2023-October-19  15:05
Iran Police Capture Murderer of Renowned Filmmaker, His Wife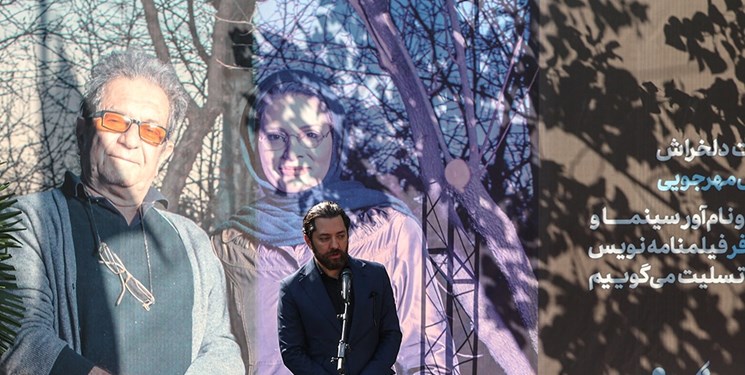 TEHRAN (FNA)- Iranian police arrested the main killer of acclaimed director Dariush Mehrjui and his wife, Vahideh Mohammadi Far, who were stabbed to death at their home near Tehran.
The 83-year-old director, associated with the Iranian new wave of cinema, and Mohammadi Far, a 54-year-old screenwriter, were stabbed and killed on Saturday at their home in Karaj, West of the Iranian capital.
Police had detained 10 people as part of their investigation, the Mizan news agency of Iran's Judiciary reported Tuesday, without providing further details on any motives for the killings.
On Thursday, Iranian Police Spokesman Brigadier General Saeed Montazerolmahdi said the prime murderer of Mehrjui and Mohammadi Far, who was among those arrested in connection with the murder, has been identified and proven to be the key perpetrator.
"Interrogation is underway to identify the accomplices as well as the hidden dimensions of the murder," he added.
The crime scene will soon be reconstructed and complementary information released accordingly.
On Wednesday, Iranian cinema stars joined crowds of mourners for the funeral procession in Tehran of Mehrjui and Mohammadi Far.
Massoud Kimiai, Bahman Farmanara, Mani Haghighi, Ali Mosaffa, Mehran Modiri, Bahram Radan, Parsa Pirouz Far, Hamed Behdad and Amin Hayaei were among the prominent filmmakers and actors who gathered at the large Roudaki performance hall in central Tehran to pay a final tribute to Mehrjui and Mohammadi Far.
Mehrjui, 83, was known as cofounder of Iran's film new wave in the early 1970s that mainly focused on realism. He has made The Cow (1969), Mr. Naive (1970), The Postman (1971), Hamoun (1990), The Lady (1991), Sara (1993), Pari (1995), Leila (1996), The Pear Tree (1998), Mum's Guest (2004) and Santouri (2007).