Society_Culture
2023-October-21  12:39
Iran Dispatches 1st Batch of Humanitarian Aid to Gaza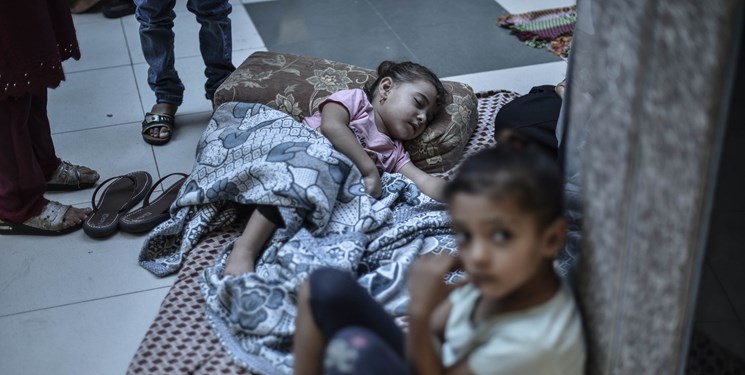 TEHRAN (FNA)- The Iranian Red Crescent Society (IRCS) sent its first batch of relief, containing medicine and hygiene products, for the Gaza Strip.
In a statement published on Friday, the IRCS announced the consignment, weighing close to 60 tonnes, was sent to Egypt to be transferred to Gaza through the Rafah border crossing "as soon as it opens".
On Thursday, the IRCS noted it was consulting with the relevant international organizations, such as the International Committee of the Red Cross (ICRC), to set up three makeshift hospitals on Gaza's border.
The besieged enclave is fast running out of food, water, fuel and medical supplies – all while being pounded by relentless airstrikes.
Humanitarian aid has been stuck in Egypt for days as Gaza plunges into a worsening humanitarian crisis. The Rafah crossing between Gaza and Egypt is the only remaining outlet for supplies, but it has been closed for much of the past weeks, with neither Gazans nor foreign nationals able to cross.
On Saturday, the first convoy of aid trucks entered besieged territory to deliver much needed humanitarian supplies into the besieged territory. The Rafah crossing closed soon after 20 trucks went through.
Tel Aviv had ordered a "complete siege" of Gaza, saying he would halt its supply of electricity, food, water and fuel.
Human rights groups have stressed that depriving an occupied population of basic necessities is a war crime. Palestinian health officials have also warned Gaza is rapidly running out of water and electricity, and the population faces severe shortages of food and medicine. They say hospitals in the besieged territory are under constant bombardment and facing imminent shutdown due to a lack of fuel.
Israel's military has also ordered 1.1 million people living in Northern Gaza to evacuate their homes, amid signs it is set to ramp up its offensive.
The UN's Office for the Coordination of Humanitarian Affairs (OCHA) declared on Saturday that about 1.4 million people had been displaced in Gaza – more than 60% of the entire strip's population of 2 million.
Gaza is one of the most densely populated places on Earth, where some 2 million people live in an area of 140 square miles. It has been almost completely cut off from the rest of the world for nearly 17 years. More than half of its population lives in poverty and is food insecure, with nearly 80% of its population relying on humanitarian assistance.
Tehran says the history of the apartheid regime is full of assassinations, massacre, torture and killing of Palestinian kids, and described Tel Aviv regime's atrocities and massacre of Palestinian women and children as indicative of the destitute of Zionists. Iranian officials say the Tel Aviv regime has been struggling for more than 70 years to exit its identity crisis which has been mixed with genocide, plunder, forced displacement and scores of other inhumane moves.