Politics
2023-November-5  15:07
Israel's Drone Attack Against Iran Thwarted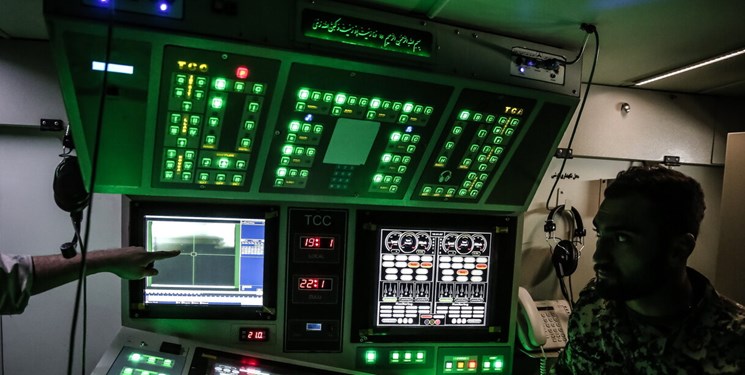 TEHRAN (FNA)- Iranian Intelligence Ministry announced that Tehran in a joint operation with Afghanistan's Taliban have managed to capture three agents of the Israeli spy agency Mossad who were planning drone attacks on multiple targets in Iran.
Three Mossad agents with Iranian nationality were arrested in mountainous regions in Eastern Iran along the borders with Afghanistan.
The detainees intended to fire suicide drones from across the Afghan border into targets inside Iran.
Iran has in recent years captured several members of spy networks affiliated to foreign secret services. The militants were involved in making explosives and hand-made bombs and linked to foreigners and planned to carry out counter-security acts and set up operational groups to direct the riots in Iran.
In late July, the Iranian Intelligence Ministry announced that the country's security agents have disbanded a terrorist team sponsored by the Israeli spy agency Mossad that was planning to explode the tomb of Lieutenant General Qassem Soleimani in Kerman province.
The intelligence ministry said in a statement that security forces have nabbed members of a "extensive terrorist network", who were planning to carry out numerous terrorist attacks across the country.
The terrorists were connected via "terror circles in Denmark and the Netherlands" to the Israeli spy agency, the statement added.
The intelligence ministry declared that the terrorists planned sabotage activities in the six Iranian provinces of Tehran, Kerman, Esfahan, Kohgilouyeh and Boyer Ahmad, Kurdistan and Mazandaran.
The Israeli-backed elements planned to launch attacks during the mourning month of Muharram, but were captured before "entering [their] extensive… operational phase".
They also had plots to attack popular gathering places, including Muharram mourning ceremonies, fueling stations, power pylons, and natural gas plants to disrupt domestic and export supplies, the statement read.
The detainees planned to bomb, among other places, the burial place of Lieut. Gen. Soleimani in his birthplace of Kerman, according to the statement.
Forty three bombs with high destructive power were confiscated from the terrorists, including remote-controlled ones and projectile ones that had been meant to be used at mourning processions and ceremonies, it said.
Other weapons, including "tools that are merely used in street riots", were also taken in.
The statement added the terrorists had formerly carried out a number of harmful operations in order for their employers in Denmark and the Netherlands to assess their capabilities.
They had filmed and photographed those activities and had forwarded the images to "terrorist media in Europe and the US". Those preliminary operations included hurling Molotov cocktails at governmental buildings, and setting fire to banks, ATM machines, buses, communications antenna, etc.
Iran has been the target of terrorist attacks in the past few decades and thousands of its citizens have been martyred by the terrorist groups. Iranian officials stress that the country is a victim of terrorism. They say Tehran has lost more people than any other country in the fight against terrorism, criticizing the Western countries for their double-standard policies on terrorism.
Mossad has upped its espionage activity in the past few years and has been involved in a covert war against Iran. Iran's foes, mainly Israel and the US, have also been engaged in an attempt to spy on and sabotage Iran's defense and nuclear industries.
Iranian nuclear scientists and sites have been the target of the Western and Israeli spy agencies' terror and sabotage attacks in recent years, but, Iranian intelligence bodies say they have managed to thwart a large number of these plots.