Politics
2023-November-11  10:41
President Rayeesi: ECO States Call For Transit of Goods Via Iran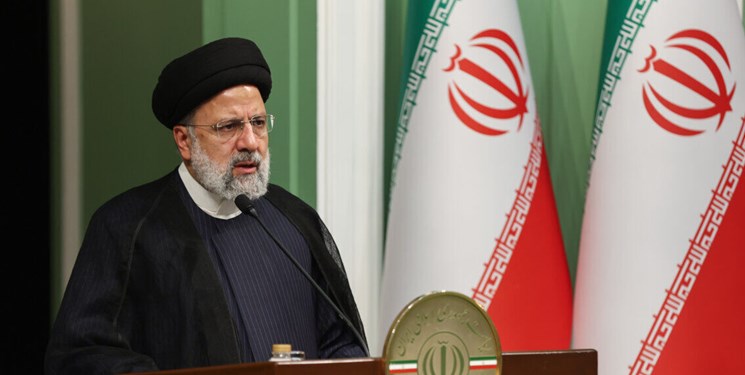 TEHRAN (FNA)- Iranian President Seyed Ebrahim Rayeesi underlined that at the meeting of the Economic Cooperation Organization (ECO), the transit of goods through the Islamic Republic of Iran was emphasized.
"ECO members have underlined that Iran is a good and cheap route for transit of their goods," President Rayeesi said after his recent meeting with ECO leaders.
About the results and achievements of the trip to Tajikistan and Uzbekistan, he said that ECO is an important organization for the communication between ECO members, and in the recent summit, at first, they presented a report on what has been done in the past and plans for future actions were proposed.
He went on to point out that transit and trade facilitation, specially for intra-regional trade, was one of the important issues raised in this summit, and noted that the issue of customs facilitation was one of the other issues raised in this summit.
"Environment and attention to science and new technologies and tourism were also among other topics and all the member countries expressed their views on economic issues," he added.
The Iranian president stated that in this meeting, the cooperation of the members was emphasized more than in the past and the transit of goods through the Islamic Republic of Iran.
The Iranian president underlined that this obliges Iran to follow the routes through Iran, such as North, South-East and West.
President Rayeesi said that another issue that overshadowed economic issues was the Palestinian issue.
"In the speeches of some members, the issue of Palestine was taken into consideration. The issue of Palestine is the first issue of the Islamic world," he added.
President Rayeesi went on to say that his visit to Tajikistan was a strategic document and 18 cooperation agreements were signed.
He said that the people and the government of Tajikistan, due to their common civilization and culture, have the will to cooperate with Iran in various fields, both in language and in practice.
The Rayeesi administration has been pushing to forge closer relations with neighbors, regional and Asian nations, Latin American countries as well as Eastern and African nations as part of a campaign against the US sanctions in place against the country.
The Tehran-headquartered ECO was established by the Islamic Republic, Pakistan, and Turkey in 1985.