Politics
2023-November-13  18:35
Iran-EAEU Trade Balance Exceeds $4bln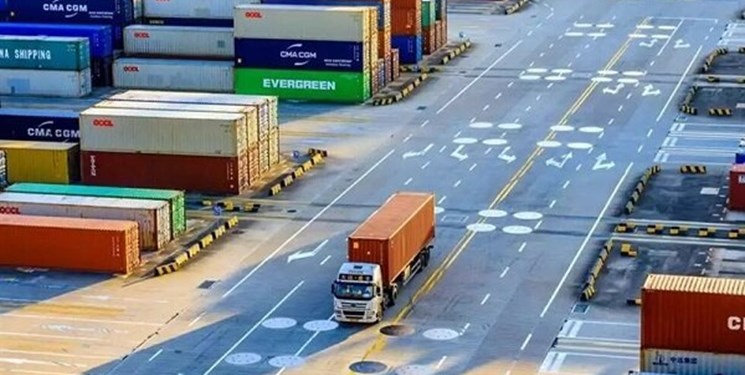 TEHRAN (FNA)- The value of trade exchanges between Iran and the Eurasian Economic Union (EAEU) member states hit $4.2 billion in the first seven months of the current Iranian year (started March 21, 2023), a customs report said.
According to the Islamic Republic of Iran Customs Administration (IRICA), Iran and the member states of the union exchanged eight million tons of products, valued at $4.2 billion, from March 21 to October 22, 2023.
In this timespan, Iran exported two million tons of goods, valued at $922 million, to the EAEU members, IRICA added.
In return, Iran imported six million tons of non-oil goods, valued at $3.3 billion, from the EAEU countries.
Russia, Armenia, Kazakhstan, Kyrgyzstan, and Belarus were Iran's main export target markets in this period, importing $532 million, $235 million, $105 million, $40 million and $10 million worth of products from Iran,respectively.
Iran imported $3 billion worth of non-oil goods from the Russian Federation from March 21 to October 22, 2023, IRICA added.
In relevant remarks last month, Head of the Customs Organization of Iran Mohammad Rezvanifar announced that the country's non-oil exports has hit 54.6 billion dollars in the first half of the Persian year of 1402 (March 21-September 22, 2023).
Rezvanifar told Fars News Agency that the figure shows a 5% increase compared to the same period last year.
As for Iran's business partners, Rezvanifar said there has been no change in this respect and China, Iraq, the UAE, Turkey and India are the largest markets for Iran's exports while the most important sources of Iran's imports are the UAE, China, Turkey, Germany and India.
He also spoke about the transit of goods from the country in the first half of this year, saying the volume of goods transported during the period was 7.7 million tons, which shows an 8.2% increase compared to the same period last year.
In July, Iran officially became a full-fledged member of the Shanghai Cooperation Organization (SCO) which accounts for 40 percent of the world's population and 28 percent of the global gross domestic product (GDP).
The SCO is a Central Asian political, economic, security and defense organization, which is the world's largest regional organization in terms of geographic scope and population.
It was founded by China, Russia, Uzbekistan, Kazakhstan, Kyrgyzstan and Tajikistan in 2001, and currently forms the world's biggest regional market with eight official members, and three observer states. India and Pakistan became permanent members in 2017.
Iran has had an observer status at the organization, and in mid-September 2022, it signed a Memorandum of Obligations to become a permanent member of the SCO.