World
2023-November-20  10:51
Palestinian Death Toll in Gaza Strip Rises to 13,000 Since October 7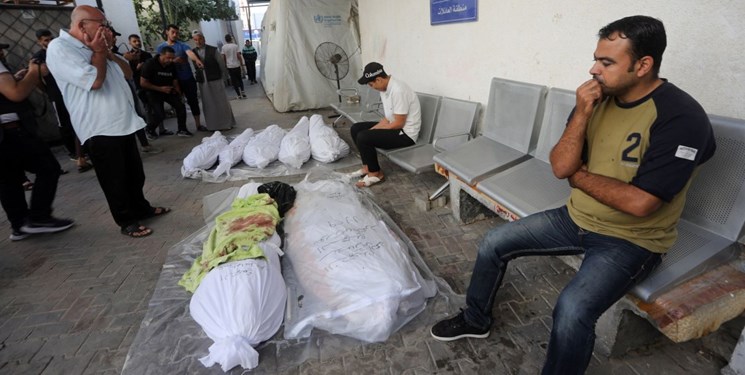 TEHRAN (FNA)- The death toll in Israeli attacks on the Gaza Strip since October 7 reached 13,000, including over 5,500 children and 3,500 women, the media office in the besieged enclave said on Sunday.
The number of injuries has exceeded 30,000, with more than 75% of them being children and women, it said in a statement, Anadolu news agency reported.
The administration said the number of missing persons crossed 6,000, with most of them suspected of lying under the rubble of the fallen buildings.
It said the number of completely destroyed mosques was 83, while 166 of them were damaged. Three churches were also targeted.
More than 43,000 housing units have been completely demolished, while 225,000 have been damaged. This means 60% of the residential units in the Gaza Strip were affected by the bombardment, according to the statement.
The authority said 25 hospitals and 52 health centers have also gone out of service since the attacks were launched. Israeli forces also targeted 55 ambulances, while dozens of ambulances are out of action due to a lack of fuel.
The administration held "Israel and the international community fully responsible for the ongoing crimes in the Gaza Strip".
It called on the international community "to press for an end to this war and these crimes, which shame humanity", and emphasized the necessity of supply of medical aid, supplies, and fuel for hospitals.