Politics
2023-November-20  17:20
Iran, Qatar Call on Int'l Community to Help Stop Israeli Regime's War Crimes in Gaza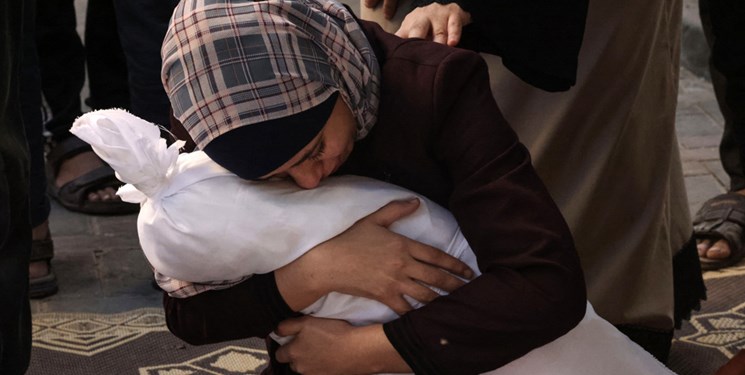 TEHRAN (FNA)- Iranian Foreign Minister Hossein Amir Abdollahian and his Qatari counterpart Mohammed bin Abdulrahman bin Jassim Al Thani in a telephone conversation on Monday called on the international community to take immediate action to force the Israeli regime stop its brutal acts in the Gaza Strip that are in blatant violation of international law.
During the phone conversation today, Amir Abdollahian and his Qatari counterpart discussed the latest developments in Palestine and Israel's atrocities agains Gazans.
They emphasized that the Tel Aviv regime is responsible for the ongoing catastrophic situation in the besieged Strip.
The top Iranian and Qatari diplomats also called on Muslim and Arab countries to urgently deliver humanitarian assistance to the oppressed Palestinian people.
Amir Abdollahian and Al Thani exchanged views about the latest innovative approaches to stop Israel's war crimes in Gaza.
In early October, Hamas launched a multi-pronged surprise military operation via land, sea and air against Israel. The group announced it was in response to the storming of Al-Aqsa Mosque in occupied East Jerusalem and Israeli settlers' growing violence against Palestinians. The attacks have so far killed more than 1,200 and injured over 5,500, according to Israeli officials. Hamas also announced it is holding between at least 200 and 250 hostages.
Following the multi-front attack by Hamas, Israel carried out heavy bombardment across the Gaza Strip, killing more than 13,000 Palestinians, including at least 5,500 children and over 3,500 women, and wounding over 30,000 others, and levelling entire neighbourhoods. The bombing, as well as enforced displacement orders by the Israeli Army, has also pushed 1.6 million people out of their homes.
Tel Aviv has also imposed a "complete siege" on Gaza, cutting off food, electricity, fuel and water supplies. The move has plunged the blockaded territory into a humanitarian crisis.
The Gaza Health Ministry has confirmed that the healthcare system in the besieged territory has "totally collapsed due to the Israeli war". Dozens of hospitals and tens of medical centers are out of service due to Israeli raids, according to the enclave's health ministry. The UN agencies have also warned that the humanitarian situation in the Gaza Strip is "catastrophic", calling for more international help as conditions deteriorate in the densely populated besieged enclave.
Iranian officials have in recent weeks cautioned that the current status in West Asia resembled a powder keg which could spiral out of control. They warned that if diplomatic pushes to stop Israeli assault are unsuccessful, there is a risk of the conflict escalating uncontrollably, with multiple regional players joining the fight.
Iranian officials say the Palestinian resistance movements do not face a shortage in munitions and other military equipment and are ready for a long battle with Israel and they are currently considering various options in response to the Zionist regime act of aggression and relentless bombardment of the Gaza Strip.
Tehran says the history of Israel is full of assassinations, massacre, torture and killing of Palestinian kids, and described Tel Aviv regime's atrocities and massacre of Palestinian women and children as indicative of the destitute of Zionists. Iranian officials say Tel Aviv has been struggling for more than 70 years to exit its identity crisis which has been mixed with genocide, plunder, forced displacement and scores of other inhumane moves.