World
2023-November-20  16:14
Yemen Warns All Israeli Ships in Red Sea 'Legitimate Targets'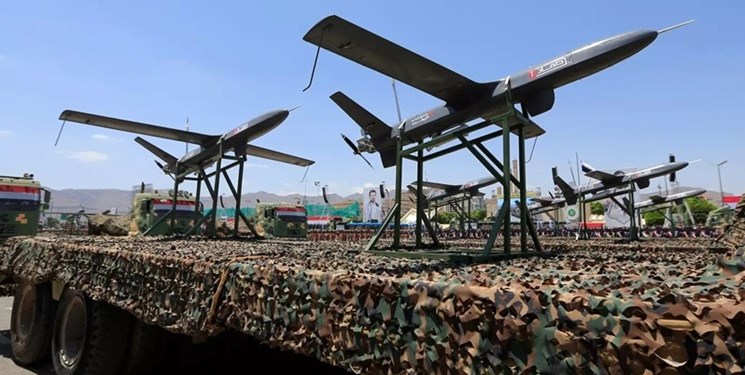 TEHRAN (FNA)- The Yemeni Information Minister in the National Salvation Government, Deifullah Al-Shami stressed that all Israeli ships passing through the Red Sea are "legitimate targets" as Sana'a is intensifying its operation against Israel in retaliation for its brutal aggression on the Gaza Strip.
Speaking in an interview with Al-Mayadeen on Sunday, Al-Shami said all the Israeli ships at the Red Sea "would be legitimate targets" for the Yemeni armed forces, noting that Sana'a is confronting "a strategic enemy of the entire Arab and Muslim Nation".
"We are dealing with a criminal enemy and it's impossible for anyone who sees the massacres and the genocide [committed against the Palestinians] to be neutral, so we will target anything that belongs to that enemy," he said.
Al-Shami stressed that Sana'a has "information on all Israeli ships that pass through the Red Sea".
He made the remarks after the Yemeni armed forces announced the seizure of an Israeli ship at the Red Sea and the detention of dozens of its crew members. Israeli media confirmed the regime's ownership of the confiscated ship.
Yemen's Ansarullah Resistance Movement Spokesman Mohammed Abdul-Salam said the seizure of the ship was a "practical step" that proves that the Yemeni armed forces are serious in their involvement in the war in support of the Palestinian resistance in Gaza.
He stressed that Israel must stop its aggression on Gaza so the conflict does not spill over to other areas in the region.
Brigadier General Yahya Saree, the spokesman for the Yemeni Armed Forces, announced early on Sunday that the military units would target all ships owned or operated by Israeli companies or carrying the Israeli flag.
Yemen's move, he said, is in support of Palestinians amid Israel's savage onslaught on the besieged Gaza Strip.
Saree also called on all countries to withdraw their citizens working as crews on any such vessels.
In a televised speech broadcast live on November 14, the leader of Ansarullah called on Arab countries and the Muslim world to adopt a clear stance in the face of Israel's atrocities in Gaza.
He said the Yemeni forces are keeping a watchful eye on any Israeli ship in the Red Sea, and in the Bab El-Mandab Strait in particular, as well as Yemeni territorial waters.
Israel launched the war on Gaza on October 7 after the territory's Palestinian resistance movements waged the surprise Operation Al-Aqsa Storm against the occupying entity in response to the Israeli regime's decades-long campaign of bloodletting and devastation against Palestinians.
The Israeli aggression has so far killed more than 13,000 Palestinians, most of them women and children.