World
2023-November-20  17:07
Amnesty Urges ICC to Probe Two Israeli Attacks in Gaza as War Crimes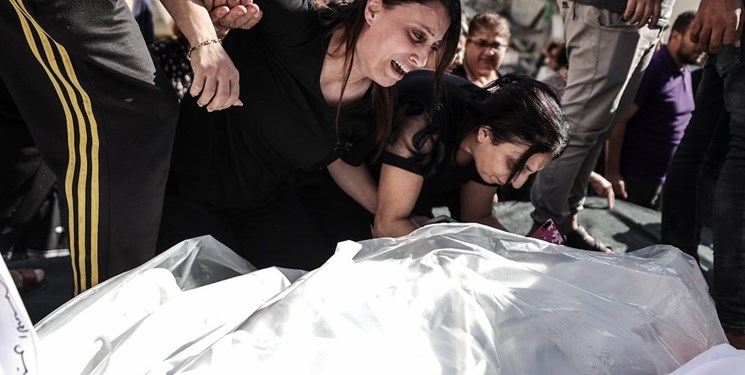 TEHRAN (FNA)- The UK-based rights group said on Monday it has determined that two Israeli strikes last month that killed 46 people in Gaza "were indiscriminate attacks or direct attacks on civilians or civilian objects, which must be investigated as war crimes".
The incidents probed by Amnesty were an attack on Saint Porphyrius church in Gaza City on October 19, and another on a home in Nuseirat refugee camp the following day, Al-Jazeera reported.
"These deadly, unlawful attacks are part of a documented pattern of disregard for Palestinian civilians, and demonstrate the devastating impact of the Israeli military's unprecedented onslaught has left nowhere safe in Gaza, regardless of where civilians live or seek shelter," said Erika Guevara-Rosas, Amnesty director of global research, advocacy and policy.
"We urge the International Criminal Court's prosecutor to take immediate concrete action to expedite the investigation into war crimes and other crimes under international law opened in 2021," Guevara-Rosas added.
During its investigation, Amnesty said it spoke to more than a dozen people, including survivors, and reviewed satellite imagery and open-source audio-visual material.
Israel launched the war on Gaza on October 7 after the territory's resistance movements waged the surprise Operation Al-Aqsa Storm against the occupying entity in response to its decades-long campaign of bloodshed and devastation against Palestinians.
Since the attack, Israel has bombarded the Palestinian territory, launched a ground offensive and severely restricted supplies of water, food and electricity.
Thousands of buildings, including hospitals, mosques and churches, have been damaged or destroyed in the Israeli offensive.
More than 13,000 people have been killed in the Israeli assault, according to Palestinian authorities, including more than 5,500 children. The number of injuries has exceeded 30,000.