World
2023-November-20  17:42
Palestine: More Than 3,000 Palestinian Students Killed in Israeli Attacks in Gaza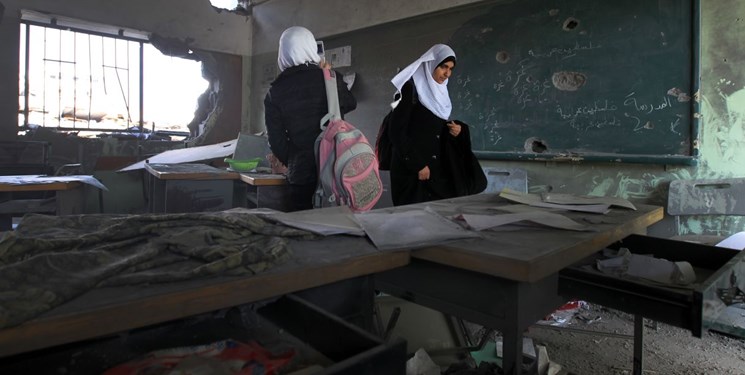 TEHRAN (FNA)- More than 3,000 students have been killed in Israeli assaults in the Gaza Strip since October 7, the Palestinian Health Ministry said Monday.
"The Israeli onslaught has left more than 5,000 children dead, including over 3,000 students," the ministry said in a statement marking World Children's Day, Anadolu news agency reported.
According to the statement, at least 23 students were also killed in the occupied West Bank.
The ministry called on all child rights organizations "to assume their responsibility towards curbing the rising Israeli violations and ending their crimes".
"The scenes of killed children and school students in the Gaza Strip violate all international norms'', the ministry said, adding, ''This reveals the mentality of the occupation and its continuous targeting of educational institutions."
Since Israel started bombarding Gaza on October 7 following a Hamas attack, at least 13,000 Palestinians have been killed, including over 9,000 women and children, and more than 30,000 others have been injured, according to the latest figures by Palestinian authorities.
Thousands of buildings, including hospitals, mosques and churches, have also been damaged or destroyed in Israel's relentless air and ground attacks on the besieged enclave.
An Israeli blockade has also cut Gaza off from fuel, electricity and water supplies, and reduced aid deliveries to a small trickle.
The Israeli death toll is around 1,200, according to official figures.