World
2023-November-20  19:22
12 Killed in Israeli Air Strike on UNRWA School in Gaza Refugee Camp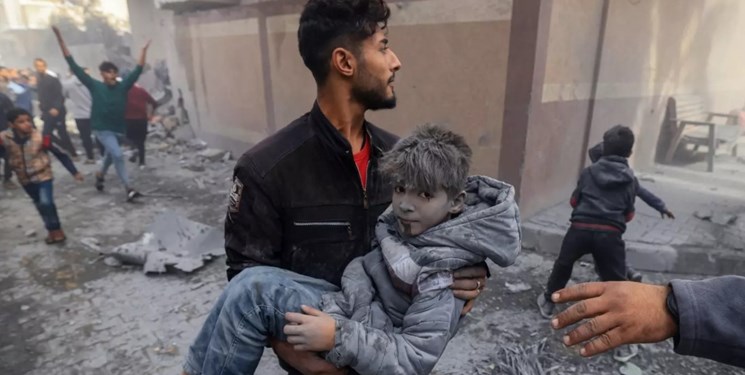 TEHRAN (FNA)- Israeli air strikes killed at least 12 Palestinians sheltering in a United Nations Agency for Palestinian Refugees (UNRWA) school in the Bureij refugee camp.
Hisham Zaqout, a journalist for Al-Jazeera Arabic, said on Monday that many more people have been wounded. Many of the families were looking for food or resting when the air strike hit. 
The Israeli army has repeatedly hit schools and UN-run facilities. Thousands of Palestinians were sheltering at schools after being displaced from their homes by Israeli air strikes. 
On Saturday Israeli air raids have killed many Palestinians at Al Fakhoura school, run by UNRWA in the Jabalia refugee camp and another school in Tall az-Zaatar, also in Northern Gaza.
Israel launched the war on Gaza on October 7 after the territory's resistance movements waged the surprise Operation Al-Aqsa Storm against the occupying entity in response to its decades-long campaign of bloodshed and devastation against Palestinians.
Thousands of buildings, including hospitals, mosques and churches, have been damaged or destroyed in the Israeli offensive.
More than 13,000 people have been killed in the Israeli assault, according to Palestinian authorities, including more than 5,500 children.