World
2023-November-21  10:29
Health Ministry: Medical Services No Longer Available in Northern Gaza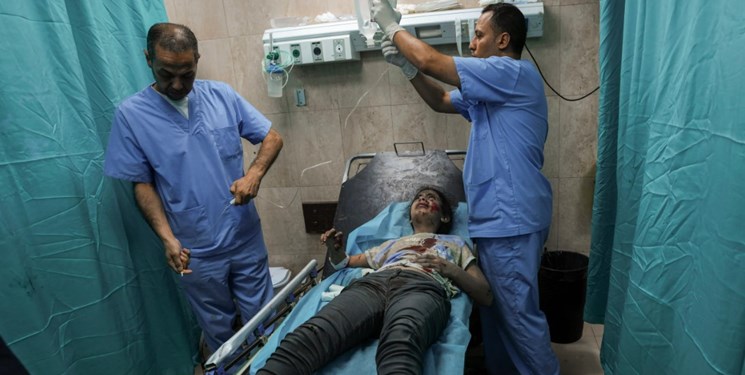 TEHRAN (FNA)- What the Israeli military did at the Indonesian Hospital has resulted in the complete loss of medical services in the North of the Gaza Strip, General Manager of the Health Ministry of Gaza Munir Al-Bursh said in an interview with the Qatari TV channel Al-Jazeera.
"The Israeli forces' attack on the Indonesian Hospital marks the end of any possibility to provide medical services in the Northern Gaza Strip," Al-Bursh said.
"The hospital currently has at least 100 patients in need of urgent surgery, but health workers are severely limited in what they can do," he explained.
He also said that there are Israeli snipers in buildings adjacent to the hospital.
"We are afraid that the massacre that Israel staged yesterday could be repeated," Al-Bursh added.
Overnight to Monday, Al Jazeera reported about heavy artillery strikes by the Israeli army on the Indonesian Hospital. According to the Lebanese TV channel Al- Mayadeen, at least 12 people were killed in the strikes. The hospital's surgical department was said to have been completely destroyed and a number of patients and doctors working there were injured.
Tensions flared up again in the Middle East on October 7 after fighters from the Gaza Strip-based Palestinian group Hamas launched a surprise attack on Israeli territory, killing many Israeli kibbutz residents living near the Gaza border and abducting more than 200 Israelis, including women, children and the elderly.
Hamas described its attack as a response to Israeli authorities' aggressive actions against the Al-Aqsa Mosque on the Temple Mount in Jerusalem's Old City. Israel declared a total blockade of the Gaza Strip and launched bombardments of the enclave and some areas in Lebanon and Syria, as well as a ground operation against Hamas in the Gaza Strip.